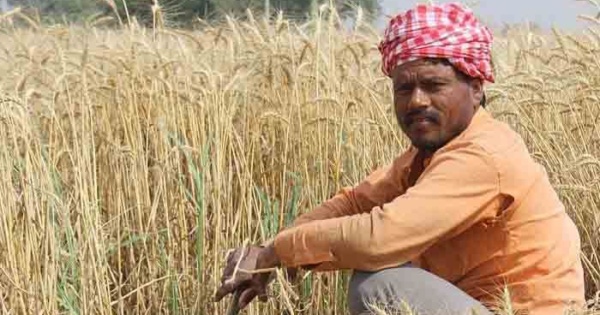 New Delhi: As expected, the Interim Budget has brought some relief for farmers. The Government on Friday announced a Rs 75,000 crore package for farmers. (Read Highlights of Interim Budget 2019 Here)
Taking up the cause of farmers, Finance Minister Piyush Goyal said Pradhan Mantri Kisan Samman Nidhi would provide assured income support for small and marginal farmers.
Goyal said the aim was to help farmers double their income by 2022.
Under the scheme of Pradhan Mantri Kisan Samman Nidhi, small and marginal farmers would get Rs 6,000 rupees per year. This would be disbursed in three instalments and would be transferred directly to farmers' bank accounts. "This initiative will benefit 12 crore small and marginal farmers, at an estimated cost of Rs. 75,000 crore, this will enable farmers to earn a respectable living," he added.
Apart from this sum, another Rs 20,000 crore has been set aside in the revised estimates for the current year 2018-19.
Goyal said all farmers will get Kisan Credit Cards. For the welfare of farmers and for doubling their income, Goyal said, "a historic decision was taken to increase MSP by 1.5 times the production cost for all 22 crops".
In place of rescheduling of crop loans, all farmers severely affected by severe natural calamities will get 2% interest subvention and additional 3% interest subvention if they repaid on time, said Goyal. Loan concession limit has also been extended for those involved in animal husbandry and fishery.