Slab of under-construction flyover in UP collapses, labourer injured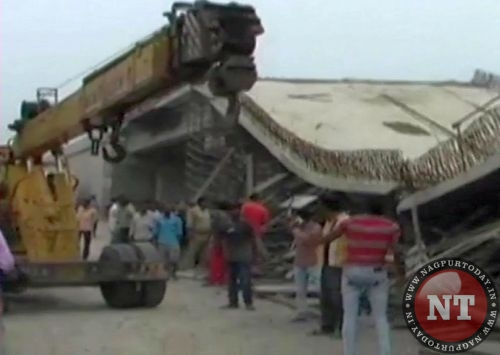 A labourer was injured when a slab of an under-construction flyover of National Highways Authority of India collapsed at Phutaiyya Chauraha in Basti district today, an official said.
The labourer on duty in the night shift was immediately admitted to the district hospital for treatment, District Magistrate, Basti, Raj Shekhar said.
The local administration spoke to the contractor who had hired the labourer and local workers and they confirmed that no other person is injured or missing, the DM said.
Traffic was disrupted for some time but later opened after installing some barricades.
Chief Minister Yogi Adityanath, while taking cognisance of the incident, directed the district administration to provide the best possible treatment, ensure smooth flow of traffic and take all possible measures effectively to see that such incidents did not recur.
The district administration has informed Project Director NHAI and has asked him to look into the issue immediately and take appropriate measures on priority, the DM added.