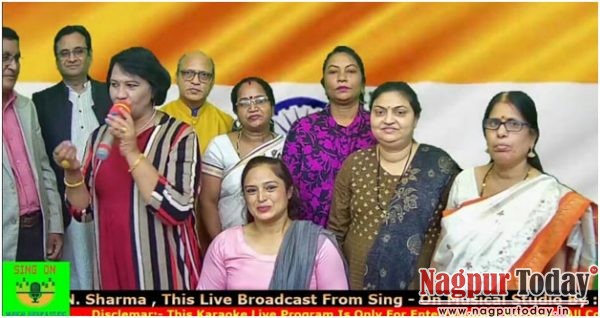 Sing on Musical Gp Nagpur has arranged "Independence Day Special ……" online musical concert. In the lock down period , Sing On Gp has given a musical feast to all viewers. Viewers shower their comments on the Singers and organizers. Huge no comments and compliments was there to the show. It is unique program by Sing on Gp for journey of sweet Songs. Dr. Sanjay Uttarwar who is a renowned singer from Nagpur and known as Voice of Mukesh in music circles , was Chief Guest for the Event . He presents a evergreen Song of Mukesh , Mera Juta Hai Japani….. from a super hit film of sixties Shree 420 and received loud applaud from Audience. Another Guest Singer was Nitu Kewalramani a known singer from city.
Meera Sharma , A N Sharma Director Sing on , Dr Pratibha Kadu, Pratibha Datir, Poornima Swamy, Shubhangi Dhomne, Dhanashree Mate, Shalini Sarode, S Padma Murty, M V Pardhe, C Y Raipure, Ranjeet Kumar Sahu. Were other singers who has presented songs during program.
Meera Sharma is a versatile singer who perform songs of various singers with perfection. Show was attended by majority of viewers from Maharashtra and Goa and around the globe . Concept and organizer was A N Sharma and Anchor was Pratibha Kadu. Artists from the Sing On musical group have enjoyed this Independence Day through the presentation of melodious songs on live Face Book Program.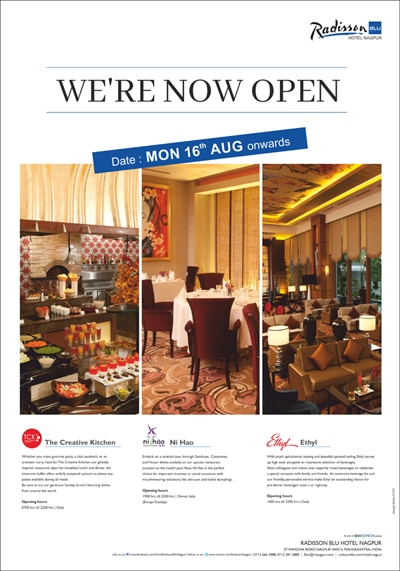 Soulful solo songs like Tum hi ho Mata..…, Satyam Shivam Sundaram.., Mera Mulk Mera Desh…, Tan man Dhan …., Achutam Keshvam…., Hai preet jaha ki rit sada…, Insaf ki Dagar pe…, Kar Chale ham fida…, Jyot se Jyot…, Shyam Teri bansi…, Hotho pe saccai rahti Hai.., Bada Natkhat Hai.., Desh Rangila Rangila…, Apni Aajadi ko ham…, Yashomati Maiyya se …, Ab Ke Baras…, Chodo kal ki bate…, A mere watan ke logo…, Shodishi Manava.., Shriram JANKI.., Ek bar to radha…, Tora Man Darpan Kahlaye…, Payoji Maine….., Jindgi Har Kadam…, Wande Mataram,,,, and A Malik Tere Bande ham…were presented by Singers.
Dr. Sanjay Uttarwar is having immense interest and liking to the field of music. He is a renowned Academician , Principal, Social worker and singer of our city too. He is associated with various social and cultural bodies of Nagpur. During program , Mrs. Meera Sharma, A N Sharma , welcome Dr. S S Uttarwar and Nitu Kewalramani and thank them for contribution to the musical world of Nagpur . In reply Dr. Uttarwar highlight to achievements of Sing On gp and extend his best wishes to them.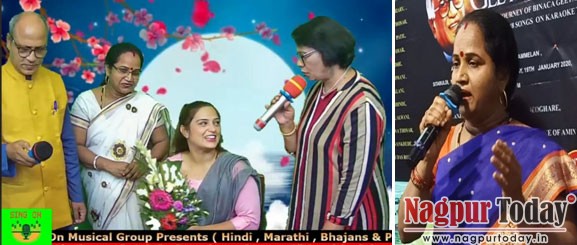 Organisers welcome all on line viewers for joining the program. Renowned people of Nagpurs musical world witness the program on line and extend their best wishes to Sing on Group .
Anchor Pratibha Kadu done her job nicely. She narrate various stories in connection with songs.
Viewers gave thanks to Sing On Team for lovely organization and extend his good wishes for future of the them. , Vijay Puranik , Nalini Chauhan, Sanjay Gawai, Mr Yoganand Bopche, Mr. Rakesh Bopche , Dr. Varsha Uttarwar, Nikita Madam, Mrs. Manisha Puranik, , Sanjivani Chaudhary, Ashish Taywde, Shri. Balpande , Manish Mukkawar , Hrshali Kherche, and many more music lovers has joined program. Program comes to end at 8.30 pm and music lovers moves with euphoria of sweet songs.