Nagpur: The Sikh brethren of the city celebrated the 547th Guru Nanak Jayanti as Guru Parab. This is one of the several auspicious religious festivals in Sikhism observed to commemorate and remember the birth and philosophy of Guru Nanak, first Sikh Guru and founder of Sikhism. Sikhs and ardent followers of Guru Nanak remember him by celebrating Guru Nanak Jayanti with great enthusiasm and religious fervor. Sikh and Sindhi brethren who are ardent followers of Guru Nanak observed Guru Nanak Jayanti on November 25, 2015.
Since Guru Parab referred to the Birth Anniversary festivities that revolve around the lives of 10 Sikh Gurus to mark the significant contributions towards Sikhism, many Kirtans, Ardas, Kathas and Jathas were organized in the city at different Gurudwaras. The festivities of Guru Nanak Birthday which were geared up for a couple of days ahead by decorating Gurdwaras in attractive ways and organising Akhand Path (reading of the Guru Granth Sahib incessantly for 48 hours) in the city.
On November 22, 2015, Sikh devotees took out a grand procession holding Nishan Sahib (the Sikh flag) and singing hymns. The Palki for Guru Granth Sahib, Panj Pyaras (five beloved ones) and 'Gatka' team displaying their sword skills and martial arts was a sight observed by citizens of the city.
The celebrations of Guru Nanak Jayanti started early in the morning at 3:30 am with the recital of Nith Name. Devotees sung hymns from early morning from Sikh scriptures including Asa-di-Var (performed by Bhai Satwinder Singh Shri Darbar Saheb Wale) followed by poems and sermons to relive the significant accounts and activities from Guru's life symbolically in his praise.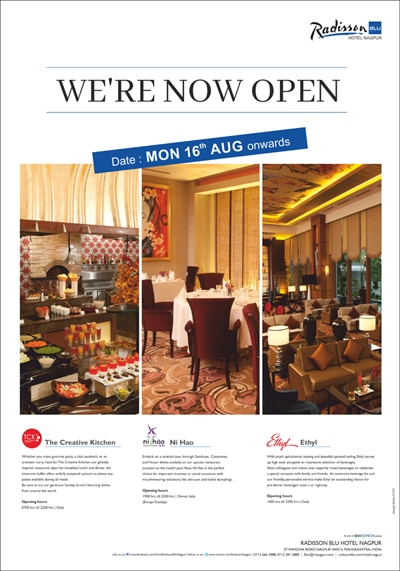 This was followed by Ardas, tea and snacks.
At the Gurunanak Darbar Gurdwara situated near Kamal Square, many other programmes continued even as Langar or a community meal was served to all for free.
From 8:30 am onwards, religious programmes like Stree Satsang Jatha (Recital of Gurbani by Ladies), Kirtan by Bhai Saheb Singh, Katha by Navjyot Singh, Kirtan by students of Tuli Public School and Guru Harkishan Public School, Kirtan Jatha by Amarjeet Kaur-Ramdaspeth Waley, Kirtan by Gurucharan Singh Jasia, Katha by Kishan Singh, Kirtan by Satwinder Singh and finally Ardas and Samapti at 2 pm.
From 6 pm onwards programmes like Rai Rath Saheb Stree Satsang Kirtan, Jatha by invitees from outside Nagpur, Katha Vachan, Ardas etc are slated to be held.
The Sindhis and Punjabis too celebrate Guru Nanak Jayanti with equal devotional fervor. The devotees of Gurudwara situated at Hiwri Nagar took out a rally from Vaishnodevi Square to Ambedkar Square to Telephone Exchange Square to Queta Colony to Lakadganj Police Station ending at Surya Nagar Colony. They sung kirtans enroute. 
By Samuel Gunasekharan.