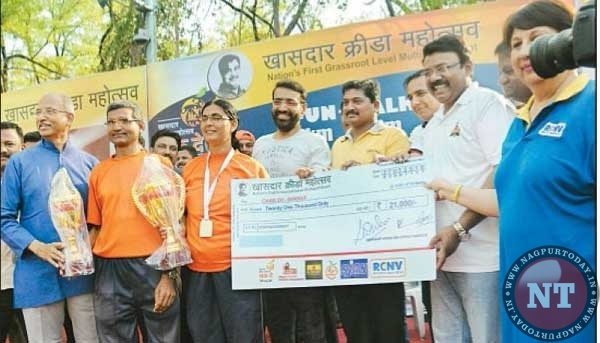 Shubham Meshram and Shital Barai, both athletes of NavMaharashtra Krida Mandal emerged winners in 10-kilometre race in the men's and women's sections respectively in the race and walkathon organised under Khasdar Krida Mahotsav at Ramgiri, on Sunday. In 10-km men's section, Shubham clocked 34.14.36 secs to achieve first place. Shital emerged winner in the women category with a timing of 41.14.14 seconds.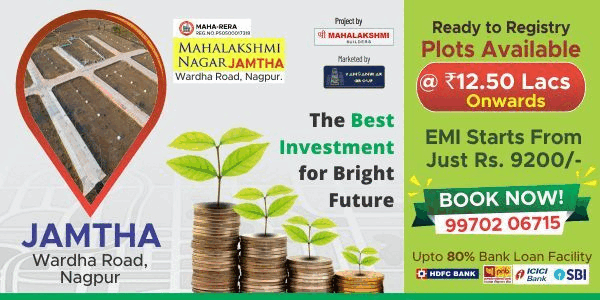 In six-kilometre walkathon,Akash Bhoyar secured first place with a timing 30.04.59 seconds. Rishika Bodele clocked 35.05.37 sec to achieve first place in the women's category. In above 45 age category, Shankar Rai and Lata Nikule emerged winners. Shankar clocked 36.06.40 seconds whereas Lata achieved the distance in 42.15 seconds. MPVikas Mahatme distributed the prizes. MLA Dr Milind Mane, chief convenor of the event Sandeep Joshi, MLA Sudhakar Kohale, NMC Sports Committee chairman Nagesh Sahare and Pramod Tabhane graced the prize distribution function.
RESULTS 10-km men: 1. Shubham Meshram (Nav Maharashtra KM 34.14.36 min), 2. Sandeep (GRC Kamptee 35.56.10 min), 3. V Maruti (GRC Kamptee 36.33.93 min,), 4. Sudesh (GRC Kamptee 36.20.36 min), 5. Sunny Chouhan (Track Star 39.41.44 sec)
10-km women: 1. Shital Barai (Nav-Maharashtra Krida Mandal 41.14.14 sec), 2. Swati Panchbudhe (Black Bird Flyers 42.55.32 sec), 3. Ketki (Nagpur 1.05,23 sec, ), 4. Nikita (Nagpur 1.09.22 sec), 5. Mamta Sarda (Nagpur 6 km). W a l k a t h o n women: 1 Rishika Bodele (35:05.37 min); 2 Priyanka Chavan (37.37.09 sec); 3 Poornima S a t y a n a r a y a n (42.09.44 sec).
6 km walkathon men: 1 Aakash Bhoyar (30.04.59 sec); 2 Gaurav Bhiras (30.09.81 sec); 3 Pranay Sundarkar (31.21.37 sec) Above 45 women: 1 Lata Nikule (42.15 sec); 2 Parvati Siram (42.52 sec); 3 Archana Bongilwar (45.52 sec). Men: 1 Shankar Rai (36.06.40 sec); 2 Shripad Burde (37.08.37); 3 Doma Chaphale (37.10.44).