It was a really refreshing experience to finally meet a woman – in a small city like Nagpur! – who talks about her professional expertise and experience; always being there for her two children in their growing up years; and her medical troubles with a "bulky uterus, menorrhagia, and non-stop bleeding" and how she overcame all this non surgically through 'Navakarma' in the same breath!!
And why not? After being a professional who founded and has run Headstart , a premiere and one of its kind All India Manpower consultancy company from Nagpur for the last 18 years, the book she wrote very painstakingly and published at great cost through an American publishing House is about her "journey to a healthy uterus in 36 months".
This book is not written to fulfill her literary ambitions, or to make money but a labour of love for the many women in their 40s and 50s who, out of fear or pain or discomfort, undergo hysterectomy ( surgical removal of uterus) in their waning fertile years.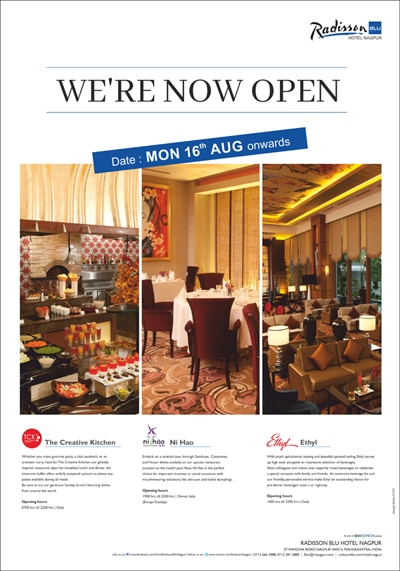 "Period problems in one's peri menopausal years are the end result of some imbalance in the body, they are the effect NOT the cause; you remove the effect but the cause remains in your body! How do you know it will not affect your other, remaining organs and continue making you sick?" She asks.
The book describes very frankly and openly her tryst with various gynecologists and how she almost signed up for surgery before pulling back and deciding to use all 'means, known and unknown' to cure herself. And she finally did! What's more important, she experimented with all 'pathies' ( allopathy, homeopathy…also Ayurveda, Naturotherapy etc.) without letting it affect her work, and she also wrote the book in a few weeks, while being a busy professional.
(I would like to mention here Shreya that you have such a flair for writing and have so much to say – that others could learn from – that I wish you write many more books!)
But in a way one can say that it is the same dedicated and spiritual approach that Shreya brought to healing herself that had made her Company Headstart a runaway success from the word Go almost.
Indo Rama had brought her father Kamal Narayan Seetha to Nagpur in 1995 – later, when her husband had a choice of being posted to Nagpur two years later they grabbed it.
They came to Nagpur after a stint in a big metro like Banglore . Their two children Nishchay and Stuti were still very young and Shreya did not want to work for someone else who would want her time from 10 to 6. So being an employee was out. They first experimented with opening and running Retail stores in the newly opened Poonam Chambers. They had 13 stores selling various branded stuff.
Though they began big, Shreya realized that Nagpur wasn't yet ready for such a big retail boom. Gradually they sold off the stores but running them had taught her something important about Nagpur.
It did not have a competent Manpower consultancy company that could understand and take care of the manpower requirements of the Corporates that were coming to Vidarbha. So though Shreya had done her MBA in Marketing and not HR she decided to get into the scouting of Manpower.
"The Service Industry had always excited me" she says.
Shreya and her team soon discovered that they had a waiting market not just in Vidarbha but Mumbai, Delhi, Hyderabad etc. – all over India in fact.
It was a moment for making another momentous decision – should the family move to a metro for the sake of business or should they remain in Nagpur and operate from here?
They opted for Nagpur for the quality of life it offered. Big, wide, empty roads, clean air, decent schools and the luxury of having family around.
"One needs to prioritize in life. For us, more than fast growth in business and more money, it was the quality of life that mattered , and comfort of children. We didn't want to be in a big city where our kids would spend hours in a school bus commuting – so Nagpur it was!!"
But as time soon proved, this decision wasn't an impediment to growth either. Shreya bagged ITC as her first big brand client; as soon as they saw the service her company was offering, her efficiency and her dedication, they shifted all their departments to her.
They have 2000 clients in their kitty now.
As their brochure says – Headstart has provided staffing solutions in retail, telecom, manufacturing, agro commodity, FMCG, automobile, consumer goods, education, infrastructure, banking, insurance and finance sectors. We have serviced more than 20 00 clients since 1999 some of which include ITC, Wipro,Olam, Hitachi, Reliance, Volvo, HDFC, VKL spices, Kancor flavors, , Radio Mirchi, Ramco, Jumbo Electronics, Dinshaws,Nilkamal, Kaya , Eveready, Gulf Oil, Airtel, Vodafone, Shirpur Gold refinery, Kotak securities, Max Life, Aviva, Future Generali, Kotak Life, Bharti Axa, Magma Fincorp, Birla Sunlife, Viva Textorium(Dubai) and Saud Bahwan Group(Muscat).
Business was so good in fact that hubby Sanjay also decided to quit his job and join Shreya in running Headstart.
"Did this not create ego hassles?" We ask.
"No. It is understood that I am the boss!" Shreya says almost jokingly, then adds " we are both very clear about our respective strengths. I am good at P.R. and marketing, so I am the public face of the company. Sanjay's forte lies in creating and implementing systems, so he is the operation managing entity of Headstart.
"Looking after a data bank of almost 15 lakh job seekers is not a joke. When requirement from any client comes, we handle it almost through an assembly line and can come up with good matches in as short a time as 30 minutes!
When a client sends us requirements on a Saturday for instance, we ensure that when their HR head opens his computer on Monday, he has at least 2-3 mails from us with potential candidates."
Headstart is not just Shreya and Sanjay. Their dedicated team has been with them right from the start.
"If you count our total man hours between all of us, we easily total 90 years!" says Shreya proudly.
For Headstart, the work satisfaction of their own employees is paramount.
"We have monthly, sometime even weekly incentives offered when targets are achieved. It could be dinner for 4 in a 5 star hotel, to a short trip. We have pension plans, profit sharing, rent allowances and employee loans for purchase of homes… " There are small, but endearing customs too like celebrating every team member's birthday.
Shreya recounts the case of a 20 years young employee who suddenly lost her father, who was the main bread earner of the family. Mother was a housewife and there were younger siblings still studying. Well meaning relatives advised that they shift from their present home to a small one room tenement to save on rent. The distraught girl came to Shreya for advise.
"Are you willing to put yourself in my hands?" Asked Shreya. When the girl replied in the affirmative, her employer told her "stay where you are, don't shift."
Then for the next few years the girl was encouraged gently to grow in her job, take on bigger assignments, and earn more.
"In just over a decade, she had taken care of all her siblings education, and when she got married she 'gifted' the house to her mother by buying it in her sole name!"
"These are the kind of soul satisfying moments when you run your own enterprise. Instances when you help people grow. When you believe in them so totally that they have no option but to rise to their full potential."
It is beliefs like this which make me call her the 'complete woman – and an evolved one'.
The cover of her book Navakarma has the visual of an apple with beehives, a tree growing out of it and birds flying over it. It is the painting of a woman artist called Wahida Ahmed whose work Shreya and her daughter suddenly encountered in an Art gallery just as she had finished writing her book.
The prologue of the book explains – the apple resembles the womb of a woman, where the origin of life takes place. The beehive is because bees are like humans, especially women. They work hard not just for themselves but for the entire family.
"The tree resembles older women, like our mothers or grandmothers. Even when they become old, like the tree, they offer the same protection and love".
That is Shreya in a nut shell for you. Definitely not old – she is still on the right side of 50, but soul-wise and nourishing.
Our Woman of the Week.