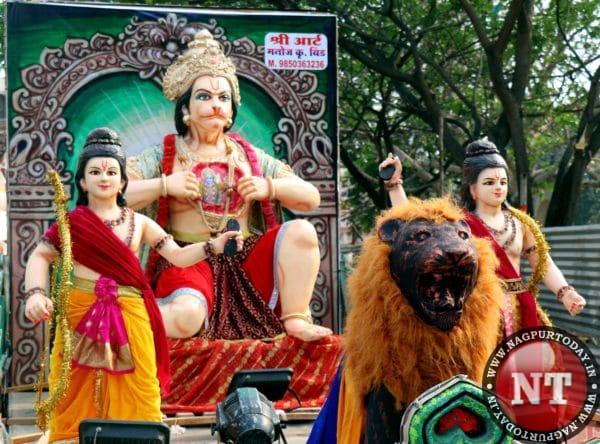 Nagpur: The 1073rd birth anniversary of Shree Jhulelal, the deity of Sindhi community, was celebrated with traditional gaiety and gusto in Nagpur. Two days celebrations were chalked out and it was treated as Sindhi Divas under leadership of Mahant Thakur Mohandas.
While the festivities started from Wednesday itself, on Thursday a grand shobhayatra was taken out in different parts of the city by various organisations. During the two days several cultural programmes were organised at premises of Jhulelal Temple, Gandhisagar.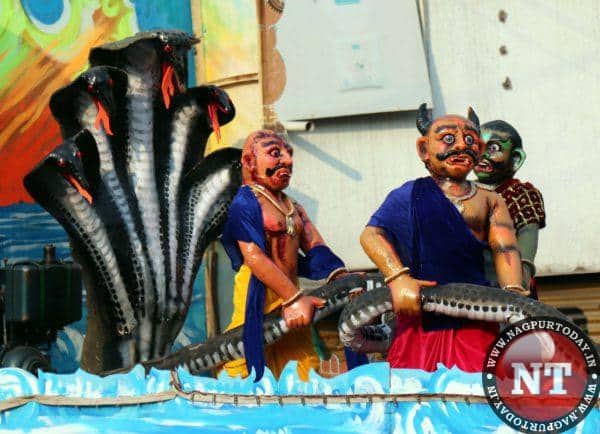 Pravin Datke, MLC, Krishna Khopde, MLA, Vikas Kumbhare, MLA, Suresh Jagyasi, Adv Shyam Dewani, Shrimant Raje Mudhoji Bhonsle, Vijay Zalke, Abha Pande, Deepak Patel, Rajesh Kumbor and Poonamchand Malu were prominently. Mahant Mohandas and Kodumal Dahnrajani lit the traditional lamp at the inaugural function. As to cultural programme nearly 400 participated in various activities including dance presentation, cookery contest of Sindhi cuisine, mehendi contest, talent contest, fancy dress competition, picture puzzle contest.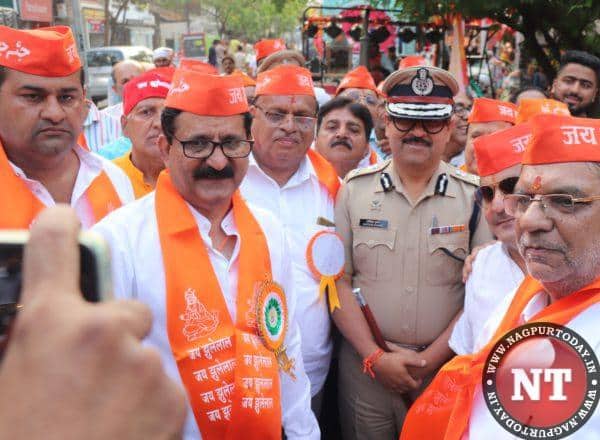 Pooja Moryani presented folk dance while a troupe led by Kanchan Jagyasi presented Sindhi Chhej dance that was well appreciated by the audience. The winners of various competitions were given prizes instituted by Dewani family and they were distributed by Suresh Jagyasi and Virendra Kukreja.
On Thursday, Mahant Mohandas gave discourse wherein he referred to teachings of Bahirana Sahib, cited importance of water and fire. During afternoon an orchestra of Jai Jhulelal Musical Party was arranged. Ghanshyamdas Datre presented famous Sindhi songs. The shobhayatra was taken out in the evening and it was flagged off by Commissioner of Police Amitesh Kumar.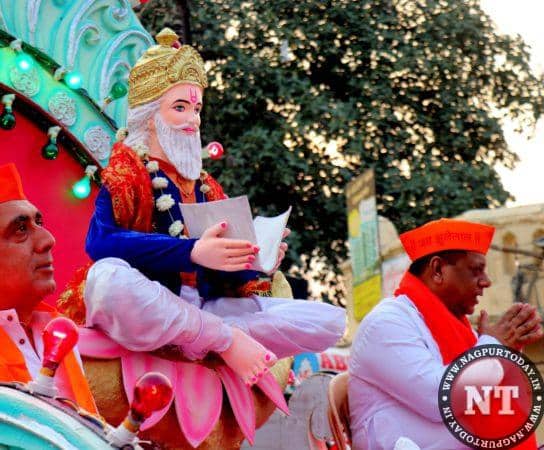 Nearly 70 organisations had arranged floats and the rally was led by youths riding on Bullets. The rally started from Gandhisagar and passed through Agrasen Square, Geetanjali Square, Tonga Stand, Nanga Putla, Jagnath Road, Gandhi Statute, Itwari, Badkas Square, Kotwali, Chhatrapati Shivajiraje Bhonsle Statue, Lokmanya Tilak Road.
Sind Liberation Organisation held Chetichand Mahotsav at Rajkumar Kewalramani Kanya Mahavidyalay. KrupalTumane, MP, was the chief guest while Prof Vijay Kewalramani, National Vice-President, Bharatiya Sindhu Mahasabha, presided. Dr Vandana Khushlani extended greeting of Sindhi New Year to assembled gathering. Bandu Talvelkar, Kailash Kewalramani, Dr Urmila Dabir and others also spoke on the occasion.
Along with Chetrichand, the Akhand Bharat Mukti Divas (Sindhu Mukti Divas), Shahide Sindh Hemu Kalani Birth Anniversary was also jointly observed at the programme. A mahaprasad was organised in Jaripatka to mark the Chetrichand. Dr Bhagyashree Khemchandani, Convenor, and Sunita Jeswani, Arjun Ahuja, Shreechand Daswani, and others were prominently present.