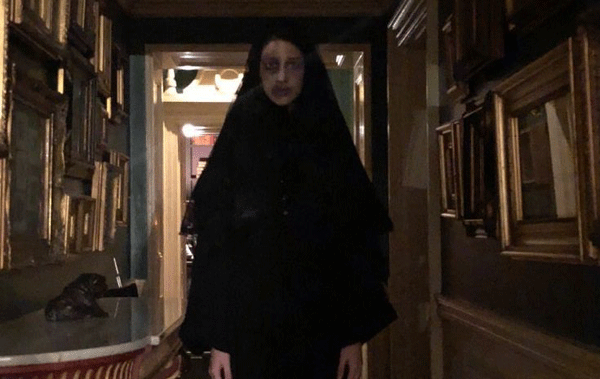 The first look of Shraddha Kapoor's upcoming horror comedy Stree is out and fans are comparing it with The Nun from the Conjuring series. The film also stars Rajkummar Rao in the lead role. Helmed by Amar Kaushik, the story revolves around the urban legend of 'Nale Ba' that went viral in Karnataka during the 1990s.
While Rajkummar will be seen playing the role of a tailor, not much has been revealed about Shraddha's role. Though we now know that Shraddha's role will have a supernatural twist to it. Talking about Rajkummar character in the film, director Amar earlier told Mumbai Mirror, "For the part, I got Raj a sewing machine and we hired a tailor who would go to his house every day and teach him the ropes of the job.
Tailoring is all about how fast you can pedal the machine. Raj practised for 15-20 days and he would send me pictures of his progress. We also had workshops before taking the film on the floors, where all the actors, from Raj to Shraddha, gave inputs and offered improvisations."
The story of 'Nale Ba' is such that there was a belief that a witch would roam the streets at night and knock at doors. The witch would deceive people by taking out the voices of their kin and enter the house. Whoever opens the door is believed to die. To cope with this, the residents of the area would write 'Nale Ba' (means 'come tomorrow' in Kannada) outside their doors and walls of their houses which would make the witch go away and the cycle would repeat.
Shraddha is also making her Telugu debut in Prabhas-starrer Saaho. The film is being shot simultaneously in three different languages Hindi, Tamil and Telugu. While the Hollywood film The Nun will be releasing on September 7, Stree will hit theatres a week earlier, that is on August 31.