Nagpur: Cash starved Nagpur Municipal Corporation may be bragging about its empty coffers but the fact remains that the civic body has always ignored recovering dues from big defaultters. In similar such example, the Nagpur Municipal Corporation's transport department has claimed that Starbus operator Vansh Nimay Infraprojects Limited has caused a loss of over Rs260 crore to the civic body.
The arbitration process between the Nagpur Municipal Corporation (NMC) and Vansh Nimay Infraprojects Limited (VNIL) commenced on October 21 with the arbitrator SR Dongaonkar, a retired high court judge, hearing the case. In its statement before the arbitrator, the civic body listed its losses under 13 different heads and pegged the loss at Rs259.85 crore.
Media has already reported that VNIL had caused NMC a loss of Rs541 crore. In its arbitration notice served to the NMC, the VNIL alleged that the civic body did not pay Rs94 crore towards students' concession. VNIL added that Rs244 crore loss was incurred due to lack of infrastructure, Rs88 crore due to NMC's failure to act against illegal passenger vehicles and Rs15.50 crore due to lack of revision in fares despite hike in fuel prices.
Rejecting VNIL's claim, the NMC has also revised the rent of three lands provided to the earlier city bus operator in its arbitration notice. Earlier, the NMC had provided these lands at a nominal rent.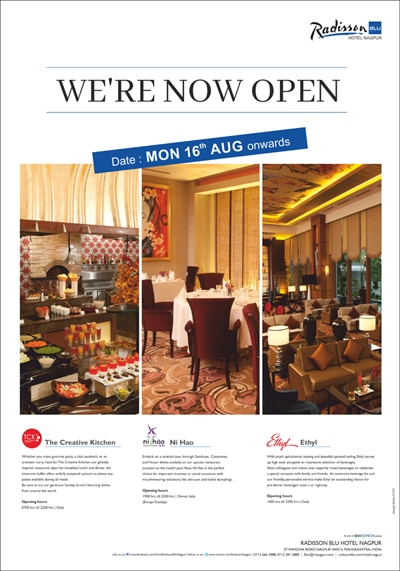 But now it has imposed the rent as per ready reckoner value of the properties. The defaulting rent, as per the new calculation, stands at Rs125 crore. The other heads under which VNIL had defaulted on the payments included Rs15.50 crore royalty, Rs3.90 crore share towards Jawaharlal Nehru National Urban Renewal Mission, Rs1.30 crore rent for using platforms at Mor Bhavan, Rs68 crore towards depreciation of buses costs, Rs19 crore and Rs6 crore outstanding were towards passengers' tax and children nutrition fund, respectively.
The NMC has also slapped notice for recovery of Rs5.50 crore towards repairs of JNNURM buses. It also showed a loss of Rs35 crore in advertisement revenues.
The VNIL had demanded arbitration with the NMC due to dispute over various issues. Stating that the NMC did not give any positive response towards the demand of arbitration, the VNIL had also filed a petition in the high court on January 17.
On February 28 this year, the NMC had discontinued services of VNIL stating that the operator had completed 10 years. On April 12, judge Prasanna Varale appointed Dongaonkar as arbitrator following consent from the VNIL and also the NMC.
Currently, the NMC is operating and maintaining city bus service — Aapli Bus — by roping in four bus operators and one Integrated Bus Transport Management (IBTM) operator.