Shocking : Nagpur Today Crime Reporter's mother, daughter brutally murdered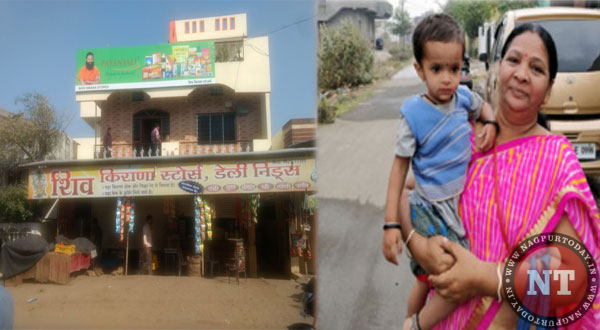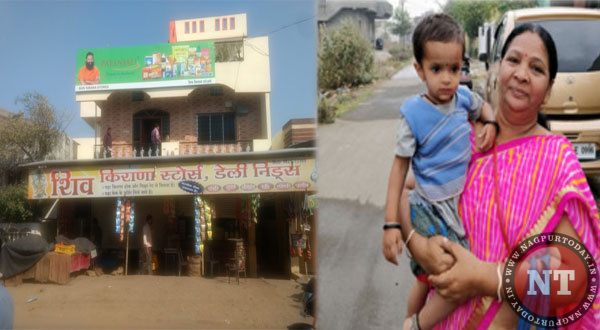 Nagpur: In a heartwrenching incident, an innocent one and half year old daughter and 60 year old mother of famed journalist and Nagpur Today crime reporter Ravikant Kamble were found murdered and dumped in a culvert behind Sanjoba High School building on Vihirgaon road near Dighori on Sunday morning. Police sources suspected a man named as Ganesh Shahu, who resides in the vicinity, as the perpetrator behind the crime. Ganesh Shahu is already a prime accused in case registeres under section 307 IPC at Sakkardara police station. Shahu, who runs a kirana shop in Pawanputra Colony, has been taken into custody from his house, after blood stains were found on his vehicle and at the ceiling fan, wash basin and walls of room inside his house, which is located above his kirana shop. Later Shahu's brother and his wife were also picked up for interrogation. Nagpur police crime branch in investigating the case.
Kamble family reside in Pawanputra Colony in Dighori.
His daughter and mother were missing since Saturday evening and the police have been looking for them. The search ended on a tragic note when the bodies of the both the members of Kamble family- Usha Sevkrao Kamble, 60, and Rashi Ravikant Kamble, one and a half years, were recovered from the culvert in Vihirgaon, 3 kms away from Kamble's residence.
Police sources said Rashi and Usha were allegedly strangulated and then their throats were slit. It is learnt that both of them might have been first murdered at Shahu's residence and then their bodies were dumped into the nullah. However, police were yet to confirm the theory.
According to the information, Ravikant's mother Usha Kamble was one of the members of BC. Shahu's mother, who was also among the members and Usha's friend owed some money to Usha Kamble. Shahu's father Shivdharan and his mother Geeta have reportedly gone to Surat to attend a family function.
On Saturday evening, Usha reportedly inquired about her money which allegedly resulted into a verbal dual between Shahu and Usha. However, a puncture shop vendor informed that he had seen both Rashi and his grandmother in front of Shahu's Shiv kirana stores attached to his residence on Saturday evening. It is believed that the duo were taken inside the house where the duo might have spotted something suspicious. In order to cover up the scene, Shahu could have first strangled them and then slit their throats.
Police sources said while Ravikant was looking out for his missing daughter and mother, Shahu had also visited his home and told Ravikant that his mother had come to his shop where Shahu had given Rs 7000 to her, which his mother had given to him to hand over to Usha.
Meanwhile, the police forensic team also visited Shahu's residence and collected samples of blood stains found on Shahu's vehicle and from various spots of his house. The team has also collected a sack stained in blood from the culvert.
Sources hinted at the personal enmity behind the murder, however police were yet to ascertain the reasons behind the extreme act by the perpetrators.
Meanwhile, the citizens around Kamble's neighbourhood have expressed anger and resentment over the cowardly and inhuman act. Voices are being raised to hand over the worst ever punishment to the culprit.
Further investigation is on.