Nagpur: It appears the electricity department in Nagpur has not learnt the lessons from the recent tragedy in Armors Township where 11 year old twins – Piyush and Priyansh Dhar died after coming in contact with live high tension wires passing just above their houses. Even as the threat of high tension lines passing over the residences in various areas of Nagpur are posing grave threat to the lives of the people, here is one locality in Nagpur where the wires from electric poles are weaved through a dozen of houses. Believe it or not, but the wires connecting electricity poles are being drilled through the houses, keeping the lives of residents at stake. This dreaded activity is surfaced in Kinkhede layout in ward no 5. Ironically, nothing has been initiated to get the wires out of the houses despite the matter being complained to the private power distributor SNDL as well the concerned ministry over couple of times.
It may be mentioned that 75 per cent area of ward no. 5 falls under North Nagpur whereas remaining area comes under East Nagpur. Sources said the electricity lines existed long before houses were constructed on the land i.e. before 1990. The concerned land belonged to Kinkhede family who, after 1990 started selling the land in smaller plots. The plot owners have constructed houses on the land. However, the route of passage of the lines remains unchanged.
As of now, these power lines pass through around 10-12 houses in the locality. Residents have been complaining the matter to the concerned authorities but no action has been taken. Though these live wires are insulated but still it remains a serious concern as it is being passed through the houses.
"Seven to eight years ago, few electric poles had bent after being hit by a tin shed following heavy storm. It took 3-4 years for electricity department to consider fixing them", informed one of the residents.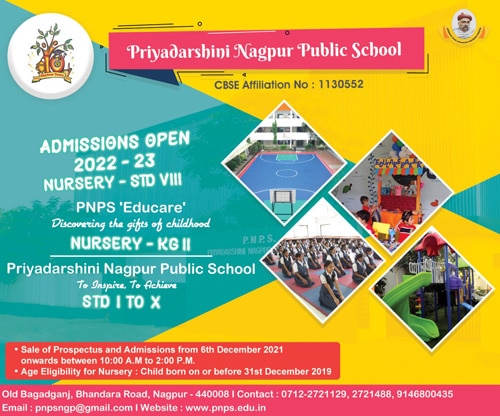 After the electricity distribution was handed over to SNDL, instead of removing the wires from houses, it changed them to insulated wires. The residents are in a state of panic not to let any family member visit the terrace of their own house and even if someone visits, they have to be extra careful about not touching the wires.
Area corporator Praveen Bhisikar has also demanded from the MSEDCL as well as SNDL to first move these wires away from the houses and then replace them with underground cables. The aggrieved residents have now decided to meet Nitin Gadkari in this regard.
Last month North Nagpur MLA Milind Mane led the residents to meet SNDL management. It was informed that as many as 250 applications have been moved in the last two and half years but only 10 per cent were looked into. He alleged that when the demand from public representative is being ignored then the condition of common citizens could be better understood.