Sheila Dikshit set to become Cong face for UP polls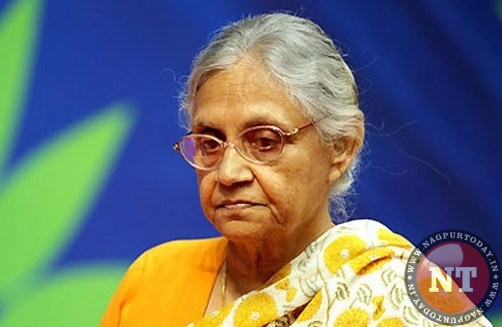 Uttar Pradesh/Nagpur: Congress veteran Sheila Dikshit is set to become the party's chief ministerial candidate for next year's Assembly polls in politically crucial Uttar Pradesh. Election strategist Prashant Kishor had recommended that Dikshit should play a major role in the party's poll campaign in the state as she is a prominent Brahmin face and could help Congress regain support of the electorally sizeable community.
An announcement naming 78-year-old Dikshit as Congress' chief ministerial face is likely to be made soon, party sources said. Dikshit is the daughter-in-law of prominent Congress leader from UP Uma Shankar Dikshit, who was a Brahmin face and had served as a Union minister and governor for a long time. Earlier this month, Dikshit, a three-time Delhi Chief Minister, had said as UP's "daughter-in-law" she was ready to play any role in the state. Dikshit had met party President Sonia Gandhi and Rahul Gandhi last month during which she was said to have been sounded by them for a leading role in UP.