Nagpur News.
 Advocates are called lawyers, arbitrators, counselors, mediators who fight for the, petitioners, complainant, accused, defendants or deponent as the case may be.  They play a very crucial role in the society. It is because of them that we may get saved from any penalty and the accused get jailed, penalty etc. They are also one of the important pillars of the society.
Asif Shaukat Qureshi is one such very popular Advocate in the Bar Councils of the Maharashtra & Goa courts. His effervescent personality has helped him to get elected as the Chairman of Bar Council of Maharashtra and Goa.
While speaking with Nagpur Today, Advocate Asif Qureshi shared his plans for the lawyers such as, Welfare Schemes, Insurance Policies for Advocates, and also building a Vakil Bhavan. He said that he would strive to work towards increasing the capacity of sitting arrangements and improving parking area.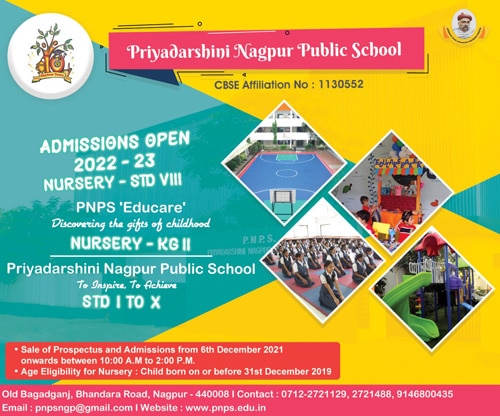 In the Survey of Maharashtra, it was found that there are very few facilities of washrooms in Courts. With this in mind, he has also planned to increase washroom facilities in court in all over Maharashtra and Goa.
However, one of his major plans is to organize workshop for upcoming lawyers who complete their practice of 5 to 7 years in the courts, so that they can participate in the training of Judicial Services. Dwarti Ambedkar Association is sponsoring 30 students from all over division for SC/ST.
Significantly, he is also planning to improve the proceeding the petition to the Senior Division of District Court either than filing suit in the High Court so that the workload of it will get reduced. The civil dispute can be filed till 25 Lakhs to the Senior Division.
Advocate Asif Qureshi has been unanimously elected as Chairman of Bar Council of Maharashtra and Goa. He was elected in the meeting of Bar Council held at Mumbai on Sunday afternoon.
Adv Qureshi is a Former District Government Pleader and Public Prosecutor of Nagpur District Court has become the youngest lawyer to have been become Chairman of the Bar Council. Qureshi contested the election of Bar Council of Maharashtra and Goa and is elected in first attempt with thumping majority representing 1.30 lakh lawyers all over Maharashtra.
Adv Qureshi has also served as Standing Counsel for Government of India for past four years and was Special Public Prosecutor for Atrocities Act and has conducted more than 500 cases. He is well-known practitioner on Civil and Criminal side at the District Courts, Labour Courts, Co-Operative and High Courts at Nagpur.
Son of a former Central Nagpur Legislator Shaukat Qureshi, Adv Asif has attended several State and National-level conferences and seminars on effective public speaking, leadership in action, time management etc. He was also the Former President of Nagpur Junior Chamber (Jaycees an Internationally affiliated Organization in the year 1996) along with Zone Co-ordinator (PR) of Indian Junior Chamber (Jaycees) Zone IX in the year 1997. Official Zone Trainer of Indian Junior Chamber having conducted various courses like Brain Storming, Communication etc.
Adv Asif is also a member of Maharashtra Waqf Board and is associated with various social organizations. His election to the coveted post of Chairman of Bar Council of Maharashtra and Goa has been welcomed by the legal fraternity and various strata of the society.
What is surprising is that he was not born with a silver spoon in his mouth. His life was not a bed of roses too. He had to struggle to get where he is today. After passing his SSC, he did a course in Air-Conditioning and Refrigeration from ITI. He was also into Taxi business. He has had his strenuous life by being a mechanic too. Yes! He proved to the world and his social circles that if a man set his heart to anything, he can certainly achieve anything he or she want to. To start with, he first cleared his B. Com. Passed his MBA Entrance exams and then he appeared for his Law exams and cleared one year after, till he finished his 3-year-course in Law.He completed his graduation in the year 1993 from Babasaheb Ambedkar College of Law (Main Branch).
By Shipra Jha