NMC scores 116.41 out of 400 marks among 4000 cities across the country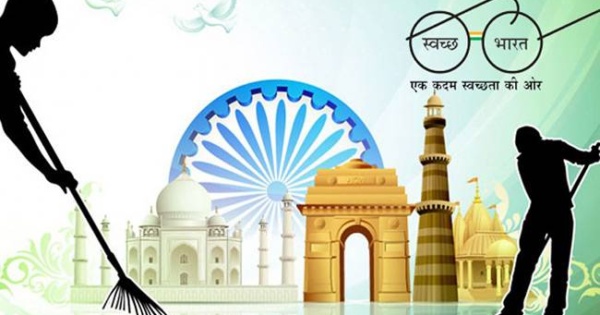 Nagpur: At a time when Chief Minister Devendra Fadnavis and Union Minister Nitin Gadkari are set to jointly launch India's first Safe and Smart City Project in Nagpur with much fanfare on Saturday, February 2, the ongoing Swachh Sarvekshan 2019 would wake up them as well as top bosses of Nagpur Municipal Corporation with a rude jolt. Nagpur City has been placed at 521st in Swachh City ranking. The Union Government's Swachhata app showed NMC scoring 116.41 out of 400 marks in the Swachh City ranking among 4000 cities across the country.
The poor show exposes the top claims top bosses of maintaining the Second Capital City of Nagpur tidy and clean. Citizens also don't escape the blame for this shabby affairs. The Swachhata ranking of Ueban Local Bodies is based on four parameters including user registrations, user engagement and agency responsiveness and user download ranking data. The Swachh Sarvekshan team surveyed these parameters from November 2018 to January 30, 2019.
Mul town in Chandrapur district topped the Swachhata app ranking this year. Unhel town in Madhya Pradesh followed Mul town. Pomburna town in Maharashtra managed to figure among the top ten on the app dashboard.
Irrespective of an array of measures initiated by NMC, the lethargic citizens continue to play truant and litter the city with all kinds of garbage. Green Vigil Foundation's Kaustav Chatterjee, who is also NMC's Swachhata Brand Ambassador, squarely blamed the citizens for the poor show in ranking. For a better show, citizens must use the app and upload problems for scoring marks under the four parameters. Once the problems are uploaded then only the NMC can sort them out and Nagpur can come out with flying colours. With Swachhata MoHUA app in place, id citizens and Local Body work in coordination, any city can be clean, Chatterjee stressed. The Green activist asserted that citizens of Nagpur need to use Swachhata app round the year to the maximum possible extent. The city is scoring marks under user registration but bungling up in other three parameters — User Engagement, User Happiness & User Feedback.
The Second Capital City of Nagpur, popularly called Orange City, experienced a roller-coaster ride in terms of cleanliness. The city was ranked 137th in the list of Swacch Survekshan 2017 results. Swachh Survekshan is a ranking exercise taken up by Ministry of Urban Development, Government of India to assess rural and urban areas for their levels of cleanliness and active implementation of Swachhata Mission initiatives in a timely and innovative manner.
However, when it comes to Nagpur, the city experienced ups and downs, or say, a roller-coaster ride, since the first Swachh Survekshan was conducted in 2015. In the first Swachh Survekshan-2015, the number of cities covered was 476. Nagpur was ranked 256 among the cities surveyed in terms of cleanliness. The rank exposed the roof-top claims of concerned authorities who went gaga over the cleanliness campaigns.
The Second Survey 2016 called Swachh Survekshan provided a relief of sorts as Nagpur was ranked 20 in the survey of 73 cities. The survey was conducted in January 2016 to assess the sanitation and solid waste management status in 73 major cities in India (comprising 40% of India's total urban population) including 53 cities with a population of above 10 lakhs each, and state capitals. Nagpur too was surveyed and got the rank of 20. In the Third Swachh Survekshan-2017, Nagpur saw it is standing at 137th rank with a score of 1158 marks out of 2000. The marks were bagged on account of various cleanliness aspects.