Nagpur: Shachi Malik was elected as Chaiperson of VIA Lady Entrepreneurs Wing for the year 2016-17 while Reeta Lanjewar was elected as Secretary. Shachi Malik and her team were installed at a programme held at VIA Hall this afternoon. Earlier, an informative session on Entrepreneurship Development Program(EDP) by Hemant Waghmare, Project Officer, MCED was held.
On this occasion, earlier Hemant Waghmare was welcomed with floral compliments by Vandana Sharma, Chairperson, VIA-LEW. Waghmare threw light on the various types of EDP's that are organised by MCED and then went on to give further details regarding the various projects that MCED has undertaken in MIHAN. He highlighted the importance of starting one's own enterprise rather than looking out for a job in the market.
This was followed by a presentation of annual report of the events and achievements of her team during her tenure as a Chairperson. Vandana Sharma, She then handed over mementos to all her team members as a token of appreciation for the hard work and team spirit shown by them.
Suresh Agrawal, Coordinator, VIA-LEW lauded the achievements of team LEW and gave suggestions for the coming year and announced. Shachi Mallick as the Chairperson, for year 2016-17.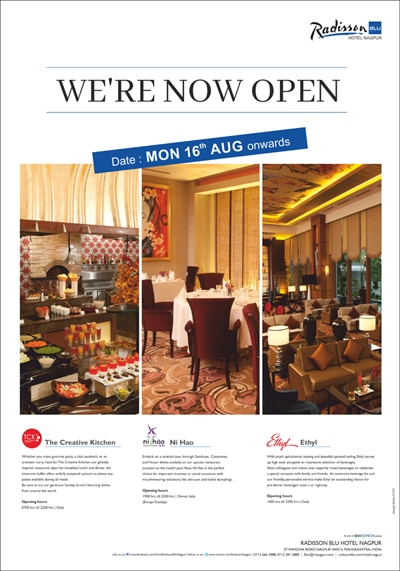 The newly elected Chairperson, then in her acceptance address assured that she shall try her level best to do justice to her position as a Chairperson. She shared her future plans with one and all present and then announced her new team and handed over the Designation batches to them.
The following are the members of the new team:
Reeta Lanjewar- Secretary. Members: Vandana Sharma as Immediate Past President, Sarla Kamdar as Founder Chairperson, Chitra Parate, Neelam Bowade, Y.Ramani, Anita Rao as Past Chairpersons, Indu Kshirsagar Treasurer, Manisha Bawankar, & Poonam Lala Vice President, Madubala Singh, Prafulata Rode, Sarala Kamdar & Sarita Pawar, PRO Shikha Khare, & EC Members Mitali Rafique, Anamika Modi, Rashmi kulkarni.
Atul Pande, President, VIA and Suhas Buddhe, Secretary, VIA also addressed the gathering and congratulated the hard work put up by the team wished the new team. a bright and eventful year. Prafullata Rode, Madhubala Singh and Sarla Kamdar also addressed the gathering and congratulated the newly installed team. The program was well conducted by Poonam Lala. Reeta Lanjewar, Secretary proposed the vote of thanks.
The celebration received an overwhelming response and was attended by large number of women entrepreneurs.