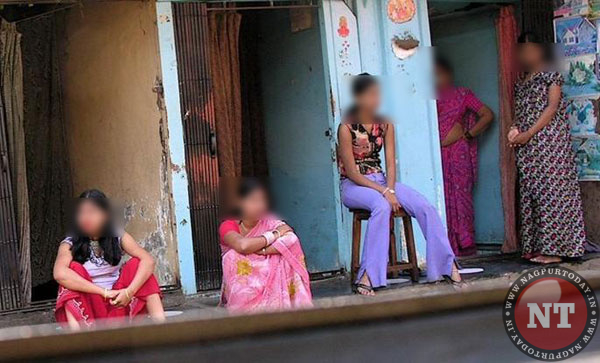 Nagpur: Ganga-Jamuna, the infamous red-light area in the city, is witnessing a positive change in terms of health awareness. And the driving force behind this change are the sex workers themselves.
Hemlata Lohve Pande, project manager of Red Cross Society working in the area, informed that the sex workers had become very aware about the issues concerning their health. They have become so much aware that they straight-forwardly refuse their services if condoms were not used, Pande said.
"When I started working here in 2004, these sex workers were not at all concerned about their health. They were afraid of STDs like AIDS but still they didn't care for using preventive measures. We gradually taught them about sexual health and diseases. Now a generation has passed and the new one is indeed very aware and alert," Pande said.
The new generation of sex workers here get to learn a lot with the use of smart phones and social media. Red Cross has been imparting training to them since last eight years. Now they open up with each other about sexual diseases. "These women are prone to many diseases. And now if they see any symptoms, they immediately go the doctor and get the necessary tests done. They forward this awareness to the girls, who are new entrants in the business," Pande informed.
These women have abandoned the previous practice of doing home remedies. They now go to the doctors. In fact, the men visiting these women were found to be more ignorant about sexual diseases, Pande added.