Sessions court grants bail to Somnath Bharti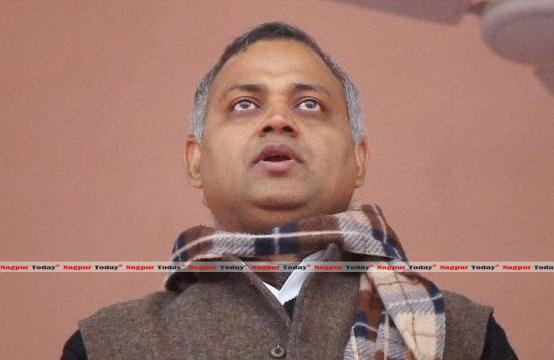 New Delhi/ Nagpur: Running from pillar to post to escape arrest in the case of attempt to murder his wise and committing domestic violence on his wife, and finally having landed in judicial custody till October 19, AAP MLA and former Delhi Law Minister Somnath Bharti has succeeded in seeking bail from a local court in Delhi, said media reports.
"Bail application allowed," said Additional Sessions Judge Anil Kumar granting him bail on October 7. The court which had reserved its order on the bail plea yesterday, directed Bharti to furnish Rs one lakh personal bond and one surety of like amount. The court also directed Bharti not to leave the country without its prior permission and join the probe as and when called.
During arguments on his bail plea, the Aam Aadmi Party legislator had yesterday said the case against him was politically motivated and had dubbed it as a "BJP-sponsored litigation".
Bharti's counsel Vijay Aggarwal had claimed that it was a case of an "on-and-off relationship" which was blown out of proportion due to political motives.
Special Public Prosecutor Shailendra Babbar who had opposed Bharti's bail plea had argued that the legislator had tried to misuse the liberty when he was not in police custody. He had termed Bharti's conduct as "very dubious" and said he may influence the witnesses and hamper the probe which is at primitive stage, if he was granted bail.
Bharti had moved the bail plea after the Supreme Court had disposed of his anticipatory bail plea and asked him to approach the trial court for regular bail.
His estranged wife had told the apex court that she was not willing for mediation to settle the domestic violence and attempt to murder case. Bharti is in judicial custody till October 19. The AAP MLA was arrested in the wee hours on September 29 after the apex court ordered him to surrender.
Bharti had on September 23 moved the apex court seeking protection from arrest in the case and a direction to restrain the police from arresting him till his plea challenging the High Court order was decided. The Supreme Court, however, had on October 1 denied interim bail to AAP MLA and sought the presence of his wife before it to explore the possibility of mediation.
On September 22, the Delhi High Court had rejected Bharti's plea for anticipatory bail, observing that the allegations against him were backed by "documentary proof".