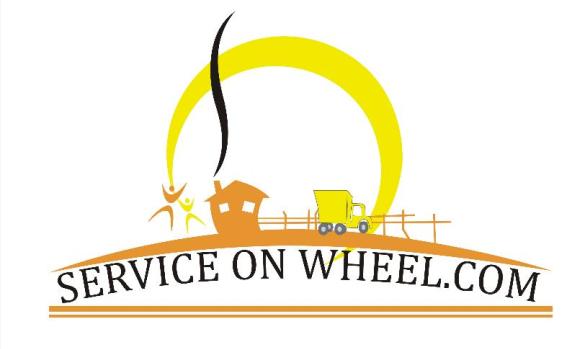 Nagpur News:
The requirement of manpower can never be replaced. In our day-to-day life, the requirements of a driver, a cook, a plumber, an electrician or even a Pandit for religious needs for that matter never cease to exist.
For such needs, a special online service provider, 'Service On Wheel' (www.serviceonwheel.com) has hit the Nagpur market to solve such immediate problems.
Providing various services that are hard to find is what this service intends to do. Right from a driver who can be on call for 2,4,8 or even 10 hours is available 24X7, to a plumber, electrician, carpenter, hardware engineer for your laptop, computer and for CCTV camera installation and printer maintenance- every little service that becomes a matter of panic for many are made available.
Service On Wheel brings the unique concept to provide all services under one roof. Unlike those services that just provide you with a few contact details, Service On Wheel makes sure that the services are availed just by making a call.
A/C, refrigerator, washing machine, LCD/LED TV, microwave oven, water purifier, cooler, inverter , iron, mixer-grinder maintenance, painter for house and office work are a few more additional things that are provided. Also, cook for one day, catering for birthday parties and marriages, Pandit for various pujas, interior designing and renovation services are also made available. Every service is provided on hire basis, whose facility management services are available from 10am to 9pm.
SERVICE ON WHEEL.COM is engaged in providing high-value technical and management solutions that intend to build long-standing relationships with all the clients. Being firmly committed to provide high-quality services and maintain a safe and healthy environment on each project in hand, this service claims to be committed to conduct its business on ethical and legal principles.
Arpan Katakwar, Chairman, Service on Wheel quoted, "Our Aim is to provide best in industry services at reasonable rates with 100% customer satisfaction and also to be the first choice of our customers and to create goodwill about our services. Our strength is our trained employees for operations and best prices on quality services."
Furthermore, Mukta Katakwar, Director, Service on Wheel, added, "Our solutions are tailored as per client requirements and our professional's guidance. Driver, plumber, electrician, hardware engineer & other resource manpower is well trained. We have done background checks of all our resources as per our policy. Along with this, all services which we offer are at reasonable rate with 99% quality output. We provide competitive price for the services with quality results for healthy client relationship. We believe in safety first for our customers."
A membership scheme is also available at Rs. 300 per annum. People can send their feedbacks and queries on info@serviceonwheel.com.