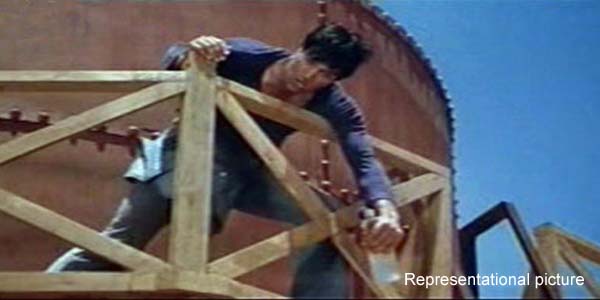 Nagpur News: A teenager's craziness towards her love and her futile demands before police has led rural police to do or die situation.
A 17-year-old girl, who has been separated by her boyfriend, has given warnings to rural police of committing suicide if they don't reunite her with her boyfriend.
The minor had eloped with her lover, 22-year-old Krishna Pali around six months before. Her parents had filed an abduction complaint of their daughter against Pali at Jalalkheda police station.
Just few days before police successfully caught the couple from Bhopal. On the complaint filed by the minor's parents, police arrested Pali and handed her to her parents. However, the minor refused to go with her parents and demanded police to release Pali creating a drama at police station. Considering that the girl needs a counselling, police has shifted to rehabilitation centre but still the victim's drama didn't end here. She has been threatening police to end her life and also claimed that police will be only responsible for her suicide.
An eleventh standard student is from Jalalkheda. Police informed that she had eloped with her 22-year-old boyfriend around six months before. The girl claimed that the duo even got married in a temple at Bhopal.
The victim had fallen in love with her neighbouring youth Pali a year before. After few months, the minor's parents came to know about their relationship and they started restricting her. Fearing separation, the girl eloped with Pali in October.
It was learnt that initially, the minor's parents didn't file a police complaint and tried to search according to them. Later when failed, they filed an abduction complaint against Pali.
Police searched all nearby places to find the couple but failed. Police said that the couple would keep changing their places and thus it was a bit difficult to nab them.
For a month, the couple stayed at Pune and later shifted to Aurangabad for few months. They also took a shelter at Bhopal. Last week, city rural police rounded the couple from Bhopal.
As per the complaint filed by minor's parents, police arrested Pali.
The minor, who is now at rehabilitation centre, claimed that police will only responsible for her suicide as they have arrested Pali in a fake abduction case. She alleged that her parents filed a false police complaint against Pali instead, she is happy with him.
Police informed that from past two days, the girl has been creating scenes at the rehabilitation centre. Police had kept an eye on her to prevent her from taking any extreme step.