Nagpur: ECGC, a Government of India Enterprise in association with MIDC Industries Association (MIA), Hingna organized a Seminar on Export Awareness & Risk Management in Export Transactions on 23rd September 2016 from 4.00 pm to 6.00 pm at the Auditorium of MIA House, MIDC Industrial Area, Hingna with a view to create awareness and provide information about ECGC services available for exporters.
On this occasion C N A Anbarasan, General Manager, ECGC Ltd, Vasantha Srinivas, DGM & Regional Manager (Western region), C G Shegaonkar, General Secretary, MIA, B S Gopalkrishnan, FTDO, DGFT, Nagpur and Rajesh D Modak, Branch Manager, ECGC Nagpur branch were present on the dias.
Vasantha Srinivas, who was the Key Note Speaker, provided a macro economic perspective for the existence of ECGC and also delivered on the Constitution, Working, Financial structure and Modus operandi of ECGC. She urged that the political instability in Turkey and delay in transfer payment heightened risks for exporters. But if they opt for ECGC cover then certainly they will have protection against such political risks under the policy. Also ECGC provides cover for commercial risks under which default of payment by the buyer as well as Insolvency of the buyer gets covered subject to terms and conditions of the policy.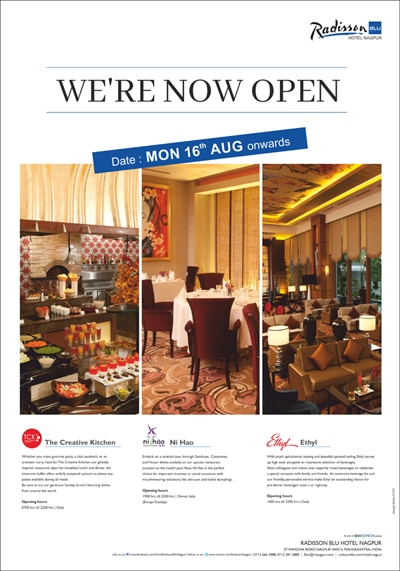 In his inaugural speech C N A Anbarasan, General Manager, ECGC Ltd highlighted the business performance of ECGC for the FY 2015-16. He mentioned that ECGC earned premium of Rs. 1321 Crs but at the same it settled claim to the tune of Rs. 1122 Crs. The Corporation paid a dividend of Rs. 65 Crs to Government of India. ECGC is an export promotion organisation and the role of ECGC continues to be very important and crucial as exporting without suitable credit insurance is fraught with huge risks.
Rajesh Modak, Branch Manager delivered a detailed presentation of the various products available with ECGC. He informed the members how ECGC cover is available for exporters for shipments made on Cash against documents as well as usance terms. He further said that in line with the government policies to promote exports ECGC has slashed the premiums further by 17% which is an average reduction for shipment made on or after 1/4/2016 under Declaration Based Whole turnover Policies.
FTDO B S Gopalkrishnan of DGFT, Nagpur highlighted the various aspects of Niryat Bandhu Scheme. He informed that FTP 2015-20 contains 2 new schemes, namely "Merchandise Exports from India Scheme (MIES)" for export of specified goods to specified markets and "Services Exports from India Scheme (SIES)" for increasing exports of notified services in place of various schemes available earlier. He elaborated on the highlights of FTP 2015-20 in his detailed presentation.
At the outset, C G Shegaonkar, General Secretary, MIA, Hingna set the tone by welcoming the dignitaries of ECGC who have come all the way from Mumbai to meet, interact and provide solutions for export related problems due to global slowdown in world trade. He also welcomed Gopalkrishnan, FTDO, DGFT and expressed that this joint meet conducted by MIA in association with ECGC will certainly benefit the members of the MIA and others who are present here.
The meeting ended with a formal vote of thanks given by Sandeep Saini., Manager to all the dignitaries and the members present at the seminar. Nitin G Vaidhya, EO of ECGC Nagpur branch was also present on the occasion.