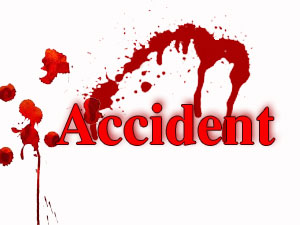 Nagpur News : Separate mishaps on Thursday morning, claimed lives of a 17-year-old boy who was knocked dead by a School Bus and a middle aged man killed by Starbus driver.
Nilesh Kakde alias Bunty, a twelfth student, had driven hardly a few distance away from home when he met with the mishap at New Amar Nagar in Hudkeshwar police station area.
Kakde, a resident of Amar Nagar, had left home on bike around 8.40 am. His father, Jagdish, told police that he had even tried to stop him to leave home early morning but Kakde ignored the warnings and left in hurry. He had told his father that his friend had called him urgently.
The incident took place on the residential narrow lanes of New Amar Nagar. Police informed that the School bus of Prerna Convent was carrying few school students and was heading to take more students when he knocked down Kakde's bike near a turning point on the road.
Kakde was declared brought dead at a nearby private hospital. Police has arrested the bus driver, 64-year-odl Subhash Mandavalkar, a resident of Mangpura.
In Nandanvan police station area, a Starbus driver knocked dead a motorbike rider Ghanshyam Bhadre at Shastri Nagar on Bhandara Road. Padole Nagar resident Bhadre was coming to Nandanvan area when the speeding Starbus knocked him dead. Driver Gopal Kalsarpe has been arrested.