The 3-member Committee given deadline of 15 days to submit its report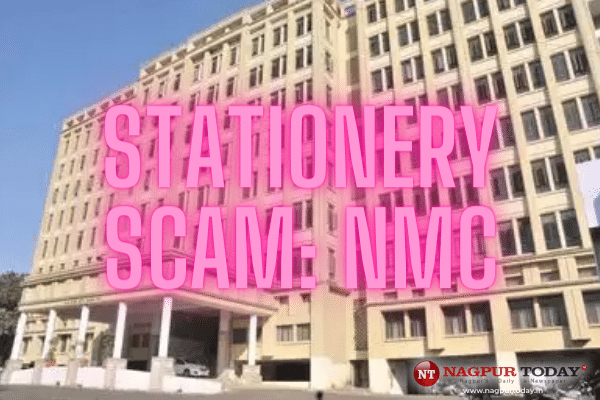 Nagpur: Suspecting the stationery scam might have been going on in the NMC for the last many years in nexus with many officials and contractors, the Standing Committee has set up a 3-member panel to probe all the dealings of the firms approved in the last five years and submit report within 15 days.
In the meeting of the NMC's Standing Committee held on Wednesday, the three-member panel comprising Adv Sanjay Balpande, Ayesha Uikey and Pragati Patil was formed to probe all procurement on part of the administration for orders below Rs 3 lakh, said Prakash Bhoyar, Chairperson, Standing Committee.
Addressing media persons at NMC Headquarters in Civil Lines, Bhoyar said that the Committee was of view that the accused persons, mainly the suppliers, the Sakode family, might have indulged in such irregularities in the past also. "Overnight one cannot carry out embezzlement of Rs 67 lakh. In the past, such a scam might have been of lesser amount and hence our probe is to weed that out," Bhoyar said while justifying the decision on a parallel probe.
Already, Municipal Commissioner Radhakrishnan B has formed a three-member administration committee that includes Additional Commissioners Deepak Kumar Meena and Ram Joshi besides Deputy Commissioner Nirbhay Jain after it was learnt that public money was paid to suppliers without supply of stationery.
The Standing Committee Chairman Bhoyar further said that during the meeting of the Standing Committee, the members sought answers from administration as to how they could carry out procurement without tenders while even for minor works tenders were made compulsory. Though this year due to funds crunch ward works were limited, in future the Committee wanted the same procedure for all financial transactions.
Bhoyar said the sub-committee of the Standing Committee has been given 15-days time to inquire into past five-years of procurement done by administration. The Municipal Commissioner has ordered cross checking of all orders from April 2020 till November 2021, but it is believed that the suppliers might have been indulging in such irregularities for a long time. Overnight one cannot gather such courage to perpetuate such a big scam and hence our parallel probe.
Further to a query, Bhoyar replied in affirmative that NMC should do away with small tenders, especially those below Rs. 3 lakh in light of its misuse. As to rate tenders, he was of the view that strict watch must be kept to ensure public money is not misappropriated.
Additional Municipal Commissioner Ram Joshi who was also present during the press briefing, narrated the sequence of events that led to detection of irregularities. After learning about the scam, the suppliers, Sakode family members were called and they deposited Rs 67 lakh through cheques to NMC, while orally accepting that irregularities were committed. Asked about reports of original procurement files found with suppliers, Joshi said the administrative inquiry is still on and is covering all aspects of procurements in NMC during the last one year and nine months.
Intervening, Bhoyar added that besides Rs 67 lakh, the Sakode family also gave four more cheques of Rs. 13 lakh each though they later bounced. This is indication that the scam amount might increase as the probe intensified to other departments.