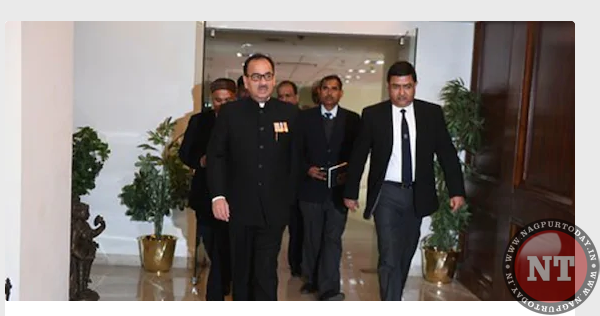 NEW DELHI: The Supreme Court Wednesday agreed to hear on October 26 the plea of CBI Director Alok Kumar Verma challenging the Centre's decision sending him on leave.
A bench comprising Chief Justice Ranjan Gogoi and Justices SK Kaul and KM Joseph considered the submission of Verma that his plea against the Centre's decision to send him on leave required urgent hearing.
The CBI chief has also challenged the decision to appoint Joint Director M Nageshwar Rao as head of the probe agency. The Centre had yesterday taken note of the internal feud in the CBI and passed an order sending the CBI chief and Special Director Rakesh Asthana on leave.
Oppn attacks govt for removal of CBI director:
Opposition parties Wednesday slammed the government for CBI Director Alok Verma's removal amid an escalating feud between him and his deputy Rakesh Asthana, with the Congress dubbing it the "last nail" in the agency's independence and the CPI(M) calling it illegal.
Adding its voice to the debate, the Aam Aadmi Party asked the reasons for sending the CBI director on leave. Congress chief spokesperson Randeep Surjewala wondered if Verma was "sacked" for his keenness to probe the "layers of corruption" in the Rafale scam and sought an answer from Prime Minister Narendra Modi.
"Modi govt buries the 'last nail' into the independence of CBI. Systematic dismantling & denigrating of CBI is now complete. Once a premier investigating agency, PM ensures that CBI's integrity, credibility & reliability is buried & dead," Surjewala said on Twitter.
There was no immediate comment either from the government or the ruling BJP on the allegations levelled by opposition parties.
"PM Modi has demonstrated the true colour of his infamous 'Modi Made Gujarat Model' by this cloak-and-dagger mugging of CBI. Has the CBI Director been sacked for his keenness to probe the layers of corruption in Rafale Scam? Isn't the rest a shoddy cover up? Let PM answer!" the Congress leader said.