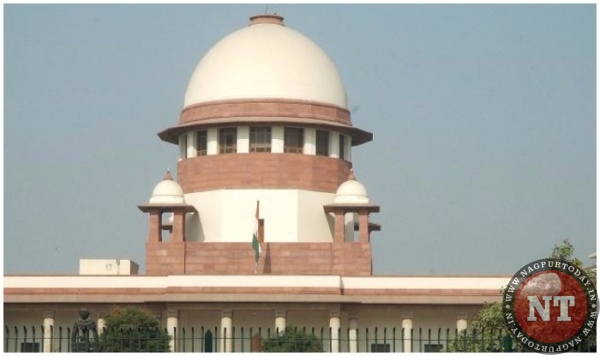 Nagpur : The Supreme Court has stayed the two-member judicial committees, constituted by secretaries of all the departments to look into and investigate complaints of negligence and corruption. The bench of Justice Ajay Khanvilkar and Justice Deepak Gupta passed the order while hearing the petition filed by the Maharashtra Government challenging a High Court decision to form the committee.
Social activist Madhukar Nistane from Ghatanji in Yavatmal district had filed a public interest litigation in the High Court alleging negligence in the development works under Mahatma Gandhi National Rural Employment Guarantee Scheme (MNREGA) in Ghatanji, Ralegaon and Kelapur tehsils.
The PIL mentioned that works of Rs 119 Crore were done in the said areas under MNREGA. However, it alleged, works were done with the help of machines but funds were collected by showing employment cards of labourers. The matter was brought to the notice of the State government but no action was taken. During the last hearing, the High Court had directed government departments to create independent mechanism to check corruption.
The said irregularities were discovered in 2012 but no action was taken so far. Now the government is claiming that some documents were lost. Whereas no chargesheet was filed by police despite having provision for the same in such crimes. Public money is wasted but the government has no concern for it.
Taking cognizance of this, the High Court had underlined the need of independent investigation system that will not work under government and administrative pressure. Following this, a two-member committee comprising retired SC judge RC Chavan and retired District judge KB Zinzarde was constituted and the committee had sought from the court the details of complaints from all the departments.
However, the State government challenged the SC decision about the committee. On Monday, while hearing the State's petition, the Supreme Court stayed the High Court decision and issued notices Nistane and others. The case will be next heard in the SC within four weeks.