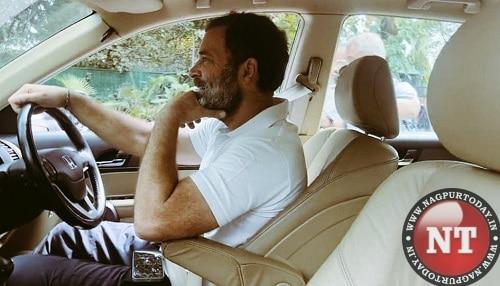 As the Delhi police questioned Rahul Gandhi over his "women still being sexually assaulted" remark, the Congress on Sunday took a jibe at the government, saying "Savarkar samjha kya… naam Rahul Gandhi hai".
Law Minister and Bharatiya Janata Party leader Kiren Rijiju responded on Twitter urging not to "insult" the great personality (Veer Savarkar).
"I request with folded hands," the minister said.
The Congress tweeted a photo of the former party chief in the driver's seat of a car, and said, "Savarkar samjha kya… naam – Rahul Gandhi hai (Have you considered him Savarkar?… the name is Rahul Gandhi)."
Reacting to it, Rijiju said, "Kripya mahan atma Veer Savarkar ka apmaan na karen. Haath jod kar vinti karta hun (Please don't insult great personality Veer Savarkar. I request with folded hands)".
A Delhi police team on Sunday questioned Gandhi at his residence in New Delhi over his remark made during the Bharat Jodo Yatra that "women are still being sexually assaulted and asked him to provide information about the "victims" to take up their complaints, officials said.