Mumbai/Nagpur: It had to happen in Tardeo in Mumbai, very close to Crawford market and the suburb that housed many Textile mills and therefore was always abuzz with mill workers. Mills worked round the clock, and whenever a shift got over, there were hungry men looking for food. Most were migrant workers from Konkan, thus forced bachelors – they perforce had to depend on cheap eateries for nourishment.
The staple then, and continues for many even now, was the ubiquitous pav. Accompanied by whatever you can eat it with. Thus there is Wada-pav; kheema-pav; anda-pav: and for those on a shoe string budget, just 'chai' and pav!
There was also in the 60s this young man called Sardar Ahmed who stood outside a Mill gate selling fruits, and later fruit juice to the famished workers. He knew they almost survived on wada-pav, and being a 'fruit wallah' also considered it a poor substitute for 'khana'.
He often wondered -"How can I give these hard working guys something that is healthier, fresh and yet affordable?"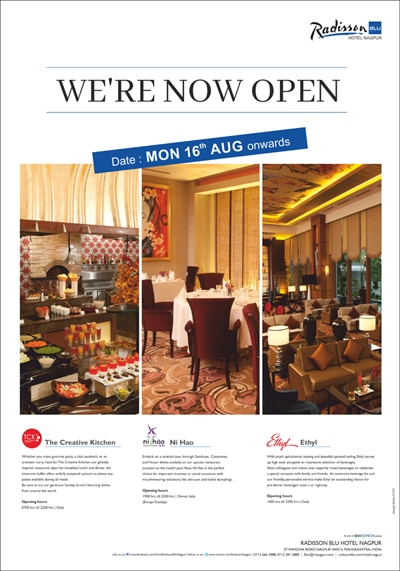 His musings led him to experiment with and refine a dish that consisted of potatos, onions, tomatoes and other seasonal vegetables, cooked together, mashed and served with generous amounts of Polson butter.
This was the main commercially available butter in Mumbai then. To be served hot with pav, also generously buttered and sauted along with the bhaji. Thus was born Pav-bhaji, a hot favorite snack/ meal of most Indians word wide.
" My father wanted to serve something that was more like a meal but was available at the price of a snack dish. Something that was easy to eat standing, but was yet fresh and healthy" says Nissar Ansari, the present owner, proudly recounting his father's actions.
"We still make it with lots of vegetables – fresh green peas, capsicum etc. along with potatoes and tomatoes, and our own secret masalas. We do not put artificial food color or other additives, so our pav bhaji is not red-coloured like many pav bhajis but a natural brown colour. And of course now it is Amul butter instead of Polson – we use only butter." Nissar adds.
This story seems plausible though Wikipedia puts the origin of 'pav bhaji' way back in the late 1880s. The plausible scenario is that some restaurants catering to mill workers may have been serving left over vegetables, dal etc. at cheap rates with pav. But the first one to make it fresh with his choice of vegetables was Sardar.
Sardar's pav bhaji was lapped up by his patrons, which he cooked and sold initially from a cart. He soon had his own little restaurant which has seen considerable expansion since 1966, when it opened its doors for the first time.
"We sold a plate of pav bhaji for 60 paisa then! Now it is priced at Rs. 115/ for a normal plate. We have variations like cheese pav bhaji, Jain pav bhaji ( made with peas, capsicum and tomatoes, sans onions, potatoes and garlic) and khada bhaji- pav. (For those who don't like their bhaji mashed beyond recognition).
"Even now pav bhaji is the only food we sell, making us unique. Now the mills have all closed, the mill workers gone and it is even the elite who throng to eat our pav bhaji, so we have made necessary changes to our original dish." Says Nissar, speaking on phone with me this afternoon.
But so unassuming and modest are the father- son duo that I could not access a photo of Sardar Ahmed, who must be in his late 70s now, neither any of his son Nissar. They are not on Facebook nor is any photo hanging in their restaurant called 'Sardar Refreshments'. (I checked with the Manager, so I know).
"How many plates of pav bhaji do you sell everyday?" I asked Nissar.
"Cannot put a figure on it, it varies from month to month and season to season. Since Rozas are going on now, we see more crowds in the evening rather than the day. Rains also affect our business" Nissar is non commital.
Yet, when I first called on the land line – that I accessed from google – at 3.30 p.m. the Manager told me to call an hour later since they were very busy. We also gleaned from other internet sites that this place is so famous that celebrities like Kajol and Ajay Devgan, Tendulkar, Lata Mangeshkar and Sunil Sheitty – himself a restaurant-er.
Earlier, before the advent of film city,many Hindi films were shot at locations like Gateway of India, chowpatty and Famous studios. After pack up, Sardar was the favourite haunt of the film industry wallahs who sat in their cars and ordered the aromatic, hot pav bhaji. It comes with such oodles of butter, that UK paper Guardian commented that "just looking at this dish will make your arteries clog" -yet calling it one of the best places for street food in Mumbai.
"You are speaking from Sardar Refreshments, right? Is it really the first pav bhaji restaurant in Mumbai?" I had asked, after being informed about it from a cousin 'mama' who is born and brought up in Mumbai and one of the biggest traders of vegetables – the requisite to pav bhaji.
"No madam, not the first in Mumbai, the first in the world" was the reply I got.
By Sunita Mudaliar ( Associate Editor)