Nagpur: Chairperson of NMC Standing Committee, Sandeep Jadhav was seen in a firm avatar at the committee meeting today when he declared that officials who are unable to meet targets assigned by him will undergo judicial probe. He has directed all the officials of NMC to fulfil the targets of 'Amnesty Scheme' which was launched to collect the pending water and property taxes before the GST grants become regular. Although the plan was launched long back, it went to a 'sleep mode' due to neglect of officials.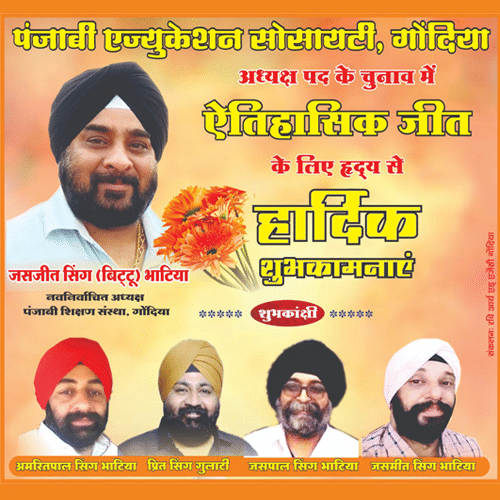 It is to be mentioned here that NMC is undergoing a huge financial crisis for a past few years. To worsen the situation the administration has not been seen to be serious enough in improving the situation which finally led to Jadhav's outburst.
As soon as octroi was shut down, LBT (Local Body Tax) was introduced. Later, when LBT, too, was removed, a gap funding was issued regularly. However, soon after the introduction of GST, the funding was stopped. This scenario worsened the condition of NMC's financial situation.
To improve the condition, 'Amnesty Scheme' was launched for 20 days. The officials were asked to achieve a target which was neglected by officials resulting in the downfall of this scheme.
Jadhav has claimed that the officials appointed to operate the scheme failed to fulfil their duties. "The top-notch officials responsible for the scheme did not conduct any review meeting and even slowed down the revenue process.
As a result NMC had to suffer", hollered Jadhav. He has directed all the officers and the commissioners to complete the targets assigned to them in a month and submit the report to the Standing Committee. The report submitted should be zone wise. He has also warned that if the NMC administration does not take the matter sincerely this time, strict actions will be taken under section 76 (3) of NMC Act.
He has also stated in the meeting that instead of whining about the lack of funds, steps are required to be taken to overcome the whole issue. "The officers are given a monthly salary of 60-70 thousand. In lieu of the same, is it a big thing to work for a few more hours", he added.
He has also warned that no pending files will be accepted any more. Although, only 35 percent of targets have been met till now, Jadhav has been assured that the complete targets will be achieved till March 2018. The CyberTech company which was given target for evaluation of pending taxes is also set to complete its target of evaluation in 2500 houses of Nagpur.