Nagpur: "The Government gives one rupee for the people, but only five paise reach to the people." These were the words of former Prime Minister late Rajiv Gandhi. The words are very much true. Because the 95 paise vanish midway. No need to explain how and where the money goes. All know it. But that scenario has now changed, drastically. An answer to the depressing situation has been found. Samadhan Shibir, an initiative of Chief Minister Devendra Fadnavis, is the answer. Guardian Minister Chandrashekha Bawankule's efforts in organizing the event are also praiseworthy.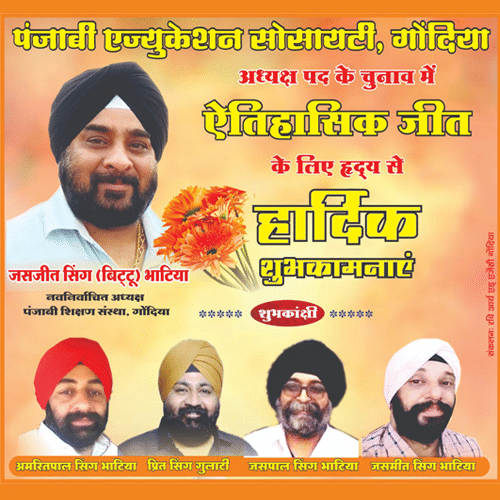 Bawankule pursued the initiative and ensured that Samadhan Shibirs are held for the relief of common people. Eight Samadhan Shibirs, Assembly and Zilla Parishad constituency-wise, have been organized so far. And the response from the people has been overwhelming. The concept of this initiative is to reach government's schemes to the doorsteps of people. With the doubts whether the idea will "Click" or not in the minds, the first Samadhan Shibir was organized in Bela village of Umred Taluka. The response of the people gave way to the positive thinking and the doubts subsided. Over 7000 people lined up to get their various works done satisfactorily. The event was a grand success. The people and the Government received a boost well beyond their expectations. The same satisfaction was experienced in other Samadhan Shibirs as well.
Samadhan Shibirs have proved to the best way to reach government's schemes and facilities to the last man in the society in rural as well as urban parts in an effective manner.
In fact, people have right to get benefited of various government's schemes. But many of the schemes remain on papers only for a variety of reasons. The Samadhan Shibirs brought these welfare schemes to the people in a true sense of the words "Shasan Aplya Dari." People became aware of the schemes. Such events were never ever organized in rural areas the past. For a simple but vital certificate, the rural people had to traverse a distance of 25-80 km to reach Nagpur for their work done. And if the work is not done on the same day, another day had to be spent in the city. Bawankule was well aware of this problem being faced by rural people. But the Samadhan Shibirs provided an opportunity to people to get their works done satisfactorily.
The dates of Samadhan Shibirs are declared 15 days before the event. Right from the lower rung employees to District Collector-Chief Executive Officer, all gear up for success of the event by resolving problems of the common people. The camps have been organized for services by Nagpur Municipal Corporation, Nagpur Improvement Trust, Collectorate, City Survey Office, Food and Civil Supplies, Sanjay Gandhi Niradhar Yojana, MSEDCL, SNDL, Land Record Office, Smart Card, Aadhar Card etc.