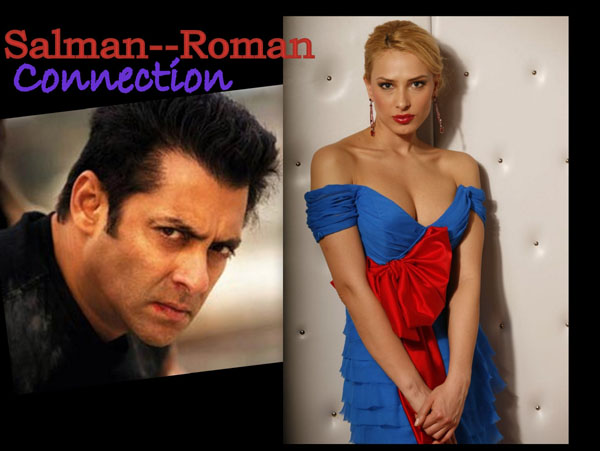 Desi man always get attracted to a Videsi mem, Salman khan is famous to introduce ladies in B-town. They say his taste with wine & women is commendable. And this he get attracted to Romanian television actress ILulia Vantur.
Many claim to have spotted Salman Khan with a blonde girl in Bandra. On snooping around we discovered that the mystery blonde girl is a Romanian television actress called Iulia Vantur. The surprising thing is Sallu has apparently known her for nearly two years but only now he's seen in public with her.
A source says, `Salman met her two years ago during one of his trips abroad. He has always been in touch with her and now they have become extremely fond of each other. Salman and Iulia are seen together almost every day at a five-star hotel at Bandstand in Bandra. The star has reportedly now become serious about her and seems to be throwing caution to the wind. It has been over a year now since Salman has started dating her and this time around he is making no attempts to hide her from the public eye.
Now let's introduce the lady love of Dabangg star, Iulia is a TV anchor and established actress in Romania and has been in India for a while now. We won't be surprised if her career is launched in Bollywood.
: Yash Raj Trivedi