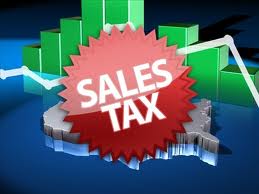 Nagpur News : Evasion of tax Nagpur, Feb. 8: Keeping in mind the seriousness of economic offence alleged against the 29 city businessmen of Lakadganj and Bagadganj areas of tax-evasion to the tune of ` 11,25,41,820/- through fabricated and forged documents, invoices, bills etc., Justice M L Tahaliyani, at the Nagpur Bench of Bombay High Court here, has rejected their application for anticipatory bail.
These applicants deal in steel under various firm-names.They had moved the court, as they apprehend arrest by the Lakadganj police for the IPC offences of cheating, criminal breach of trust, forgery read with section 74 of the Maharashtra Value Added Tax, 2002 registered against them. These applicants are related to each other.
They all deal in iron, steel products and re-selling them. They all purchased steel goods from outside Maharashtra and sold those in the State.
They evaded payment of Sales Tax by having false account- books and fabricating documents.