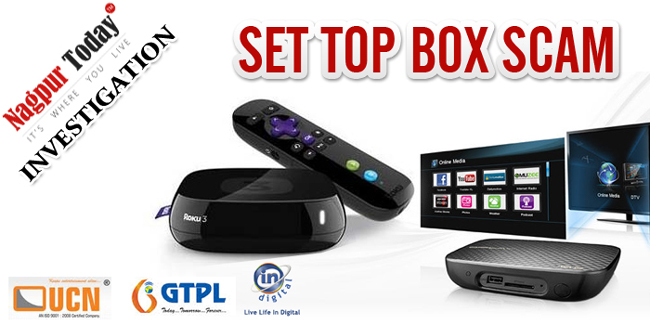 Nagpur News : The Sales Tax department would recover 12.5 per cent tax from the cable operators who were eluding the department for past few months. As many as five lakh Set Top Boxes (STBs) have been installed in the city. According to a Sales Tax official the department is expecting to recover around ` 7 crore from the cable operators as sales tax.
The department has issued notices to 618 cable operators, of which 450 operators have received the notice, while notice to other cable operators remained undelivered due to wrong address. The department would now send notices through registered post to remaining cable operators, a sales tax official said.
Driving inspiration from a Supreme Court judgment in which the apex court ruled that BSNL had sold the SIM cards to its customers before activating the service. According to the Sales Tax department cable operators" case is very much to that of BSNL. Cable operators too sold the set-top boxes to the people and then started service. Hence, they too are liable to pay sales tax to the department.
According to sources, 4.32 lakh set top boxes (STBs) have been installed across the city till April 27. The sales tax officials predicted that 5 lakh STBs would were sold till May 31.
There are over 600 cable operators in the city, but not a single cable operator had paid sales tax to the department, hence leaving no other options for the department rather than taking stern action.
"The Sales Tax Department will take stringent action such as recovering a hefty fine if a cable operator quotes the number of set top boxes less and also misleads over the amount of money he received from the consumers. The Department has all the information regarding the set top boxes installed and the amount received by the operators," a senior official told Media today.
It may be noted that Nagpur Today was first to report on illegal malpractice by City MSO and Cable operator's- Related News : http://nagpurtoday.in/cable-operators-sell-set-top-boxes-sans-bill-evading-tax-on-massive-scale-in-nagpur/