Nagpur: Acting swiftly on secret inputs, Sakkardara police foiled two attempts of robberies and arrested 10 car-borne miscreants including six college students on Tuesday night. Cops have also seized lethal arms from the arrested accused.
A team of Sakkardara cops led by API D M Chandan was on patrol duty on Tuesday night. Around 11.30 pm, the cops received a tip-off that a black-coloured Chevrolet Optra car (MH-06/W 1941) was parked near Provident Fund Office in Rambagh and six suspicious youths were sitting in it. The cops reached the spot immediately and confronted the youths. When asked about the motive behind assembling at the odd hour, the miscreants fumbled on replies. This behaviour of the six youths aroused suspicion of the cops and they frisked the car. They found two sharp-edged khanjirs (knives) and one gupti hidden in a college bag. The six miscreants were detained and brought to police station. The accused have been identified as Shubham Dnyaneshwar Wadhai (22), Akeeb Aifaz Mirza (19), Amol Yashwant Wanjari (24), all natives of Wardha, Sheikh Moin Sheikh Rahim (18), Mayur Shailendra Bhosle (22) and Mirza Mehraz Daulat Beig (21), all natives of Hinganghat.
The six accused were booked under Section 4+25 of Arms Act and placed under arrest.
A short while later, the patrolling cops stopped a Tata Safari Car (MH-31/E 9999) near Motha Tajbagh Dargah and detained four occupants on suspicion. When the cops checked the car they found a sickle (a sharp-edged weapon) hidden in the vehicle. The four accused Mohd Mubsheer Sheikh Shabbir (22) of Tajnagar, Amin Ansari Alin Ansari (20) of Yashodhanagar, Abdul Naeem Abdul Rahim (22) of Vandevi Square, Yashodhanagar and Mohd Nadeem Mohd Ibrahim (18) of Motha Tajbagh were arrested and the car and weapon seized.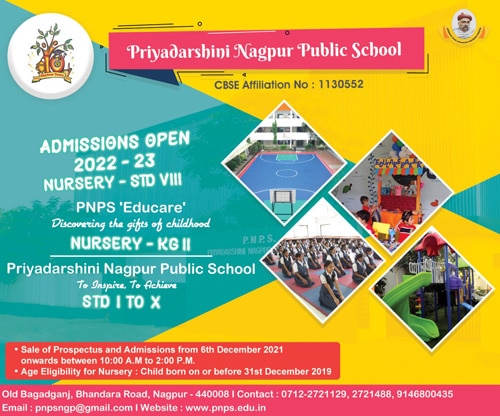 The motive of the accused in both the cases was to commit robberies with the help of the lethal weapons.
The team of cops that made arrests comprised API Chandan, WPSI Sheetal Hirode, NPCs Sarfaraz Khan, Shalikram Shende, Rajesh Kaole, police sepoys Pramod Rathod, Ishar Warthi, Narendra Yadav under the guidance of DCP Zone 4 Ravindrasingh Pardeshi, ACP (Ajni Division) Rathod, and Senior PI Anand Nerlekar.