Nagpur: INA major jolt to Sahara City, the State Consumer Commission has awarded a cost of Rs 5 lakh each to 17 aggrieved consumers,awaiting possession in the Sahara City projects on Wardha Road.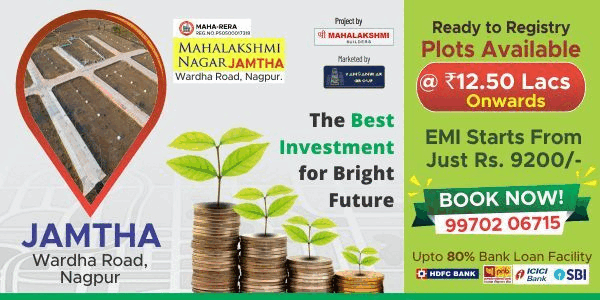 The Commission directed developer Sahara City to return the money paid by 17 consumers along with 10 per cent interest and also pay a cost of Rs 5 lakh each for the mental harassment caused to them along with Rs 10,000 each towards cost of litigation Vijay Adatia and 16 others moved the State Commission charging Sahara City with receiving them by not completing the projects and not creating promised amenities.
All the consumers had booked flats and row houses in Sahara Prime City and had paid between Rs 25 to Rs 40 lakh to company.
But for past many years, the project was delayed leaving flat-purchasers in a lurch. As a result, they are forced to pay the EMI of banks and financial institutions but the project is incomplete.They had also issued legal notice to Sahara City promoters, but it failed to have any impact.The consumers demanded refund of amount paid along with interest and hefty compensation from the company for taking them for a ride.
The circuit bench of State Commission consisting of President B A Sheikh and Jayashree Yengal, while pulling up the company, held it guilty of deficiency in service and imposed a hefty cost and directed it to pay Rs 5 lakh each to complainant consumers. Adv Naleen Majithia and Adv Trupti Mahindrakar appeared for the consumers.