Sagar, son of MP & Congress stalwart Datta Meghe, is candidate for Wardha LS seat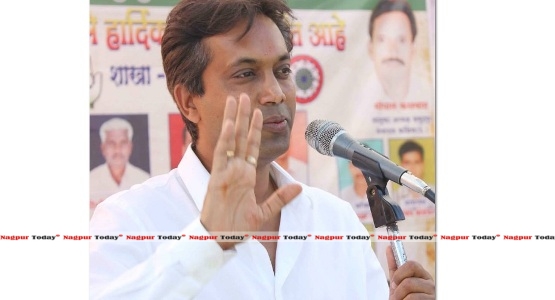 Nagpur News.
Sagar Meghe, son of present Wardha MP and Congress stalwart Datta Meghe, has been officially declared Congress candidate for Wardha Lok Sabha constituency.
Sagar Meghe and Charulata Tokas, daughter of the late Prabha Rau, former Rajasthan Governor, had emerged as major contenders for Lok Sabha ticket in Wardha in the primary held on Sunday (March 9).
The voting for the primary started at 11 am. The number of voters stood at 1303 including office-bearers of block and district Youth Congress, NSUI, Zilla Parishad and Municipal Council members of the party. However, 1180 members cast their votes. After counting, Sagar Meghe bagged 600 votes and Charulata Tokas received 554 votes and thus Sagar emerged winner by 46 votes. 26 votes were found invalid. Subsequently, Sagar Meghe will now be official Congress candidate for Wardha Lok Sabha seat. As per the schedule announced recently by the Election Commission, Wardha will go to poll on April 10.
Under the primary concept piloted by Congress Vice-President Rahul Gandhi, nominees in 15 Lok Sabha constituencies across the country were to be chosen through primaries or inner party elections in a bid to strengthen "democracy" within his party.  Wardha also figured in the list of primaries. According to sources, senior Meghe is not keen to contest elections due to his age and wanted to hand over the reins to Sagar, a former BJP MLC who had joined Congress under late Chief Minister Vilasrao Deshmukh.
As far as Charulata is concerned, she had staked the claim for the seat on counts of loyalty and by virtue of being a former office-bearer of local body. Both the aspirants had organized a couple of rallies for Congress in the district.
Kunal Banerjee and R Raju acted as AICC observers for the process.