Mumbai: Barely two weeks after deadly stampede on Elphinstone Road-Parel foot-over bridge in Mumbai that killed 23, the Western Railway has pinned the blame on rumours and rains, ruling out the issue of poor infrastructure or negligence on part of the railways staff.
One wonders how when the obviously guilty party conducts an inquiry into itself can there be any other 'result?'
Not just this recent tragedy, in every train accident that has occurred in the last few months where hundreds have been killed, no one has been held responsible!
If this is the state of affairs, we suggest that Railways sell tickets with a statutary warning that is compulsory on cigarette packets: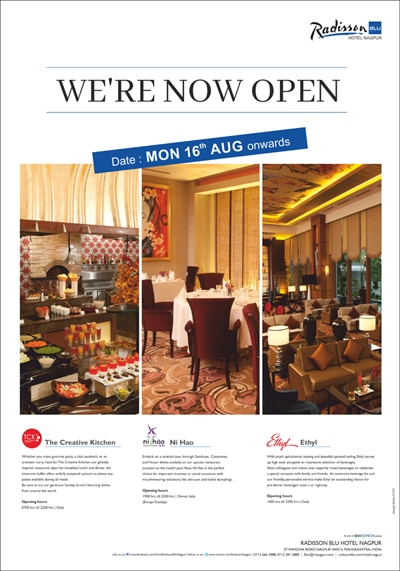 Traveling by Indian Railways can and will kill! Travel at your own risk, we shall not be held responsible for derailments, bridges collapsing, or trains dashing against each other.
On the other hand, closer home in Vidarbha, without any inquiry having been conducted, the CM has assured that a case of culpable homicide will be registered against the pesticide manufacturers and dealers for circulating non-certified pesticide in the region, it was reported in Hindustan Times. Well known Gharda Chemicals Ltd has already been booked under the charge.
The state government is in the process of registering a case against Syngenta — an agro chemical company for selling a pesticide 'Polo' that is not recommended.
"They misguide the farmers and tell them this will be highly effective for their crop and make money out of it. Cases have been registered against companies because they cannot take farmers for a ride," said an Agricultural officer.
Well, we are not absolving companies of any ill doing, but these deaths have been happening for months now! What was the govt. machinery doing all this while? Why did they not intervene immediately after the very first death??
In fact we ask why wait till people died? Agri. officers are supposed to inspect regularly what is being sold in the market; what farmers are spraying on their fields.
The Pesticide industry is regulated by very rigid rules and laws. What you can manufacture, what you can market, where you can market, how is your packing, what are instructions printed on tin/bottle… everything is gone through – or supposed to be checked – through magnifying glasses. Even if there is a wrong spelling on your packaging, you can be fined – even imprisoned!
So finally, agrochemicals that are being sold and used are those made according to Government's regulations and registrations.
So who really is to blame?
—Sunita Mudaliar ( Executive Editor )