Will the student's welfare be addressed
NagpurToday: With just two days left for the D day, the student organizations in fray for the student council election of  Rashtrasant Tukdoji Maharaj Nagpur University(RTMNU)  have speed up their campaigning and hectic candidate lobbying from the elected rotational colleges and nominated members  can be seen.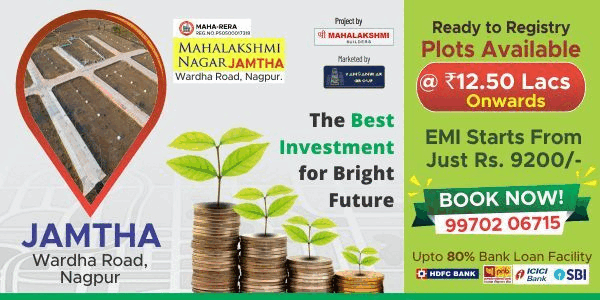 The voting for President and Secretary will be held on Monday, October 20 at Buty hall,Ramdaspeth. According to information, the authorities have prepared to conduct the elections, which will from begin from 12 noon.
Akhil Bharatiya Vidyarthi Parishad (ABVP)  is already claiming its stake on the President and secretary posts. It is already claiming consent of 8 University representatives supporting ABVP.
The  Akhil Bharatiya Vidyarthi Parishad (ABVP) and National students' union of India (NSUI) and Nationalist Students Congress Party (NCSP) have accelerated their preparations to secure their sides. They are reaching out to students to garner  support for their organization.  ABVP and NSUI have already started to chalk out plans, making their candidates win. They are confident of student support and are banking on their past years win in the election.
President and Secretary voice of the students, but how much relevant?
The elected President and Secretary get to participate in the RTMNU's Senate meetings. They get to raise issues and demands concerned with the welfare of the students.They are actually the voice of the students. But in the recent past the university has been witnessing many independent agitation by the students. Many a student's complaints about access to the Student council members. There are many student related issues prevailing in the university. Now, how the new student council that will come  will go about it, has to be seen.
The shining stars are in darkness!!
The students, who brought glory to Rashtrasant Tukdoji  Maharaj Nagpur University (RTMNU) in cultural and sports fields at National, State, and Zonal levels by their outstanding achievements, are being deprived of honours they deserved. The oft-repeated words of RTMNU authorities that the welfare of students is paramount while running the University affairs are proving to be hollow time and again. The glorious students are being ditched and snubbed.
The RTMNU had announced last year grand felicitation and cash awards to those students who participated in cultural and sports events and won medals by their outstanding display of skills. However, these students are awaiting their felicitation for the past six months by university. The students won medals in National, State, and Zonal championships in cultural and sports fields.  But the prize distribution ceremony of is being delayed by lack of coordination and apathetic attitude of concerned authorities.