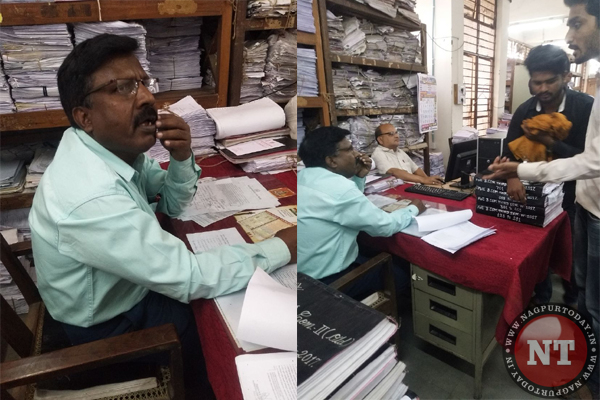 Nagpur: More than 100 BCom 2nd yr students appearing for the English subject old course at Binzani City College had to leave the answersheet blank as the students were misguided by the Rashtrasant Tukadoji Maharaj Nagpur University (RTMNU) clerk. When these students went to the Pariksha Bhavan to get their problem solved they were abused and assaulted by clerks and employees of Nagpur University. The students protested against the clerks outside the Pariksha Bhavan and also informed the police.
According to the students they were given the English subject question paper of new course while the Commerce faculty clerk had informed them the old and new course English papers would be different. The clerk on questioning flatly denied that he had told them any such things. The clerk refused to listen to the students and started abusing them. When one of student tried to make a video of the incident, his cellphone was snatched and thrown on ground. Later the other employees of varsity also joined and assaulted the students.

The students went outside the Pariksha Bhavan and started demonstrating and also informed the police. The police immediately reached there and adviced the students to meet the RTMNU's Vice-Chancellor Dr Siddarth Vinayak Kale. The students met Vice-chancellor and apprised him of the problem. They also handed over a memorandum and demanded the exam be held of old course English paper again. The Vice-Chancellor has given the students time up to 12 March.