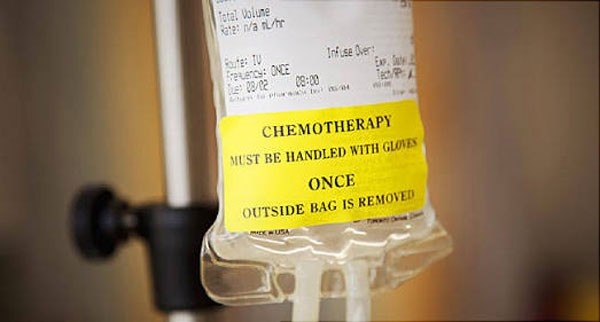 Nagpur: As a part of Employees' State Insurance (ESI) Scheme of India, when portion of the his salary used to deduct on the pretext of health insurance Vinod Dhoke, who has been serving Khaparkheda power plant, never imagined that he has to run pillar to post for his mother's chemotherapy despite being one of the beneficiaries of ESI scheme.
"I am wretched due to elude behavior of administrations. Being a cancer patient, my mother has not received chemotherapy for more than 2 months now. My father is seriously ill. What benefit am I getting from the ESI scheme despite every month money is being deducted from my salary in the name of health insurance? asked anguish Vinod Dhoke while narrating his ordeal to NT.
Dhoke has been working at Khaparkheda power plant for last 7 years. His mother is suffering from ovarian cancer for which the treatment is going on at Rashtra Sant Tukdoji Regional Cancer Hospital & Research Centre, Nagpur.
Her condition has become worse as for more than 2 months, she has not got Chemo.
Vinod said, "Accompanied with other people I've narrated my ordeal to the commissioner during his visit, at ESI hospital last month. The commissioner assured us for the action in next 7 days, but it's been a month now and nothing has come out."
The Employees' State Insurance Scheme of India aims to provide socio-economic protection to the employees in the organized sector. However, despite of claims, assuring to cover events of sickness, maternity, disablement etc to the employees and their families ESI seems unsuccessful when it comes to convey it.
Another person, Girish Totraje, whose mother suffers with breast cancer and is herself, entitled under the ESI scheme, said, "Earlier RST hospital used to give medicines on their own and later they submitted the bills to ESI hospital. But about two months ago, when I went for the Chemo of my mother, they said that because the previous ESI bills were pending, they could not spend on the purchasing of drugs anymore, mainly because they were too costly."
He said, "My mother has worked at Sundar Biscuit Company at Koradi. This is what she is getting after a service of 24 years. Her Chemo is pending for the last 2 months because the cost for just 1 Chemo is nearly Rs 80,000 and I don't have that much amount to spend."
"All the procurement of medicine will be now done by Haffkine from this financial year. We cannot purchase medicines on our own, except for emergency reasons like the one for indore patients, OT etc, under certain limits. We have been asked to summit a list of all the rare and costly drugs to the commissioner. We sent around 5 proposals for the patients who has approached us but could not receive anything yet," Meena Deshmukh, medical superintendent, ESIC, hospital
"Even we cannot buy the routine medicine for quarter term now because of Haffkine. Also, permission was granted for some medicines whose turnover is less, but that amounts to only 35% of the total drugs required for our patient" she added.
However, when Dr BK Sharma, director RST Hospital, was contacted, he said that no person has been sent back from the hospital.
"It is right that ESI hospital takes some time for the payment clearance but till now no cancer patient was refused for the treatment", he added.
While the State government has started free chemotherapy centers at district government hospitals to provide hassle-free treatment, the cancer patients referred to Rashtra Sant Tukdoji Regional Cancer Hospital and Research Centre by Employee's State Insurance Corporation (ESIC) hospital continue to face a grim scenario due to delay in chemotherapy.
Shubham Nagdeve