Nagpur: Probably one of the most vibrant faces of RSS women's wing in Nagpur and former Chief of Rastriya Sevika Samiti Ushatai Chati passed away on Thursday due to old age. She was 91. She became the Samiti head in 1994 and served for many years.
The funeral procession will start from Devi Ahilya Mandir, Dhantoli, at 10.30 am on Friday.
Ushatai was born in Phanse family in Bhandara on August 31, 1927. She did her schooling from Munro High School, Bhandara. During her school days she started attending Samiti shakhas run by Nani Kolte. After finishing her education, she started teaching at Zakatdar Girls School in the town.
In 1948, she got married to Gunwant Chati, popularly known as Babaji, and settled in Nagpur. Gunwant was a dedicated activist of Rashtriya Swayamsevak Sangh (RSS). She continued her teaching here and joined Hindu Mulinchi Shala. She used to teach geography and Marathi to girls. She found the Vagmita Vikas Samiti and held the post of its president for 30 years. It used to organize cultural programmes for students.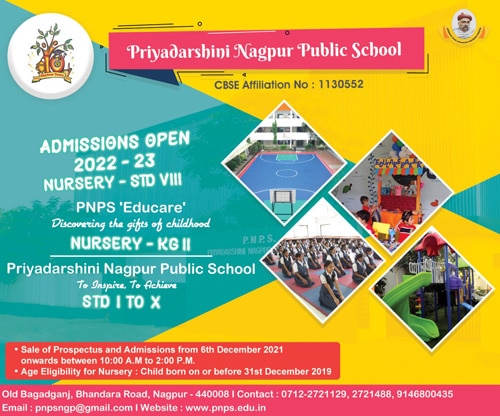 Ushatai was gifted with a sweet voice and used to sing for Nagpur Akashwani. However, as this clashed with her work for the Sevika Samiti she gave up her musical career.
She was made Nagpur Nagar Karyavahika followed by Vidarbha Karyavahika. In 1970 she was made Akhil Bharatiya Geet Pramukh. In 1977, she was made in-charge of Uttar Pradesh. Ushatai went to jail for a few days in June 1975 when she protested against Emergency. In 1984, she was made the Sahpramukh Sanchalika. In 1991 she was made a central trustee of Vishwa Hindu Parishad. She took over as third head of Sevika Samiti in 1994.