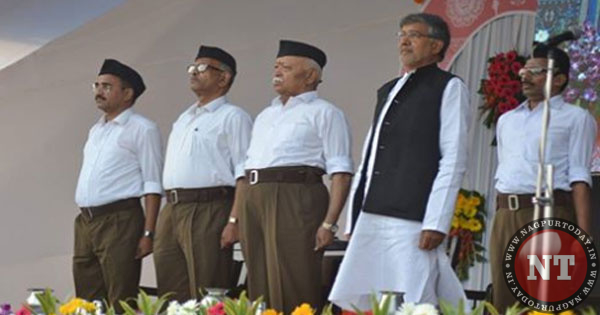 Nagpur: In Nagpur's Reshimbagh Ground, Rashtriya Swayamsevak Sangh is conducting this year's annual "Vijaya Dashami" function where Nobel Prize winner and social activist Kailash Satyarthi is the chief guest.  The event also marks the organization's foundation day.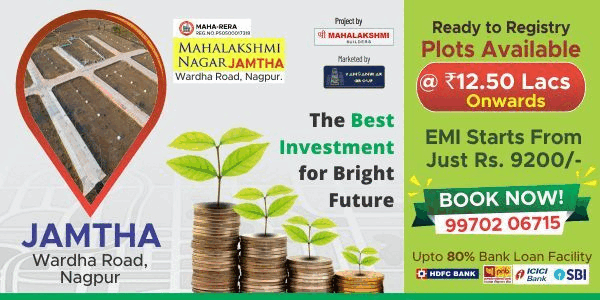 At the function, the RSS chief speaks on a range of issues and outlines the organisation's views on the present scenario and future agenda.
Highlight of RSS Chief Speech:
Centre Should Bring Ordinance to Build Ram Mandir, Says RSS Chief
---
As the Sabarimla temple issue is simmering, RSS chief says that men and women were treated as equals there. "We should have built consensus. The devotees should have been consulted," he said.
---
This year is the 550th Prakash Parv of Shri Guru Nanak Dev ji. It is Shri Guru Nanak Deo ji's legacy that gave the country a magnificent and majestic tradition of 10 gurus who removed our state of penury and inferiority
---
While talking about the unabated usage of mobile phones, RSS chief said that we are dependent on the even for payments, therefore staying away seems impossible. "There is no check on the content of mobile phone. There are no laws for it. Therefore we need to act," he said.
---
Have to be Wary of JNU Forces Misusing Ambedkar, Says RSS Chief
---
RSS chief, in his last speech before the 2019 Lok Sabha elections, says that the constitution given to this country by Baba Ambedkar should be read thoroughly.
"Ambedkar said what we did to throw britishers out of country we shouldn't continue doing anywhere, he considered also satyagrah incorrect," Bhagwat said.
---
He said that armed uprisings have never succeeded, accusing that urban Maoists work from urban areas under the garb of intellectuals. "One writes a book, another publishes, third praises it, fourth researches further and so ona network of thousands of such people is created," he said. He also said that they have been criticising the country irrespective of who is in power.
---
"Their modus operandi is to make small organisations, go to universities and hostels and incite them based on lies to revolt. From within these revolt they use leaders to discredit political leaders borne out of conventional politics and stake claim through this new alternative politics," Bhagwat said. He added that anarchy is being spread by such attempts so that people lose faith in institutions.
---
Referring to the recent controversy over "urban Naxals" , Mohan Bhagwat says Maoism has always been urban. The RSS chief questions if social media campaigns against India are being fuelled from Pakistan or US. He also alleges that some forces are trying to get political mileage out of such campaigns.
---
He also expressed displeasure at the delay in the implementation of schemes for SC and ST.
---
RSS chief, hinting at the Rafale deal, he said that India should not depend on anyone for its security. "We should produce whatever is needed to protect us," he said. "We sell our farm produce to also have to those who sell us what is needed to protect us. We have to create conditions and move towards self-reliance," he added.
---
"People living on border areas suffer during Pakistan bombings, losing cattle and farms. Yet the people are not ready to move away. Instead they want stronger forces for their safety," Bhagwat said. He said that development in terms of schools, hospitals, etc need to be taken care of in these areas. He also said that cross-border infiltration could be stopped with the help of the people living along the border.
---
Bhagwat also showed solidarity towards the soldiers and their families saying that they are not alone and said that their security is our concern. "Those who are brave enough to respond a bullet with a bullet, who will think about them?" he said while referring to the soldiers.
---
Bhagwat warned the anti-India forces saying that the country is strong to fight nay such force. "If someone musters the courage to fight then there is destruction on both sides. So, in order to maintain peace, we have to be so strong that anyone doesn't even think of harming us," he said.
---
Taking a dig at the neighbouring Pakistan, RSS chief said that certain forces are antipathetic to India's existence. Despite the new government there, the border skirmishes continue, he said.
---
Talking about the freedom fighters and their role in strengthening the idea of India, Bhagwat said that Subhash Chandra Bose went out of the country and awakened self respect among Indian soldiers working abroad and founded independent India's first government working in exile," he said.
---
He eulogised the adaptability of Indian culture saying the it has made political experiments successful. "Only India can make Mahatma Gandhi's experiment on truth and spirituality successful," he said.
---
"A horrific, merciless campaign began long time ago in the shape of Babar's invasion. He spared neither Muslims nor the Hindus of the country and under his campaign the society of India was flattened." Mohan Bhagwat said during his Vijayadashami speeh in Nagpur.
---
64-year-old Satyarthi, the children's rights activist who won the 2014 Nobel Peace prize, is the chief guest for this year's Vijaya Dashami (Dussehra) function of the Nagpur-based organisation, an RSS release said. Last year, Bhagwat had spoken on issues like the Rohingya crisis, cow vigilantism, Jammu and Kashmir and surgical strikes.