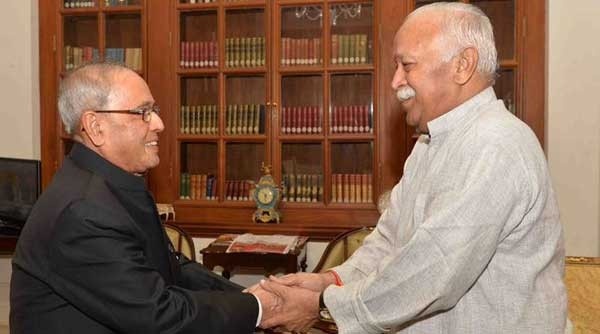 Nagpur: Former President Pranab Mukherjee is arriving here on Wednesday to attend a Rashtriya Swayamsevak Sangh (RSS) event. He will land here a day before the RSS function and stay at Raj Bhavan. His visit to Nagpur that has kicked off a political storm of sorts will last almost 44 hours.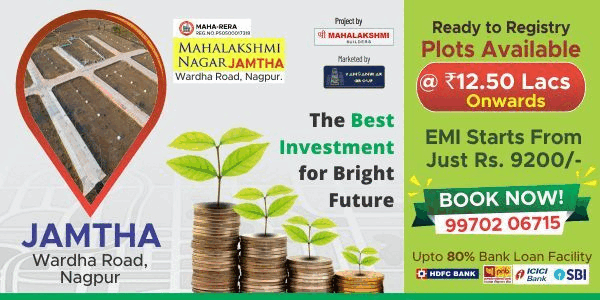 Pranab will put up for two nights at Governor House here and take a return flight on Friday noon for the national capital. On Tuesday, media invites for the valedictory function of Sangh Shiksha Varg Tritya Varsh (third and final year of Sangh training course), for which the former President has accepted to be the chief guest, state that RSS chief Mohan Bhagwat will address the trainees. The function begins at 6.30 pm Thursday.
As per the information gathered by media, Pranab will spend four hours on Thursday, from 5.30 pm to 9.30 pm at Reshimbagh facility of RSS. Sangh sources said they requested him to stay back for dinner after the function ends around 8 pm.
From exactly a week ago when he accepted the RSS invite, there has been a media hype on his visit to the RSS headquarters. Consequently there is a heightened curiosity on the contents of his address to the over 700 RSS activists who would graduate that day to become pracharaks dedicated to the organisation.
A large section of the political class is not happy that a much respected political leader associated with the Congress party has agreed to be the RSS guest as they apprehend it would give legitimacy to Hindutva fountainhead. But another section feels such bridging of political divide is need of the hour for a democracy that is also severely fragmented, hurting at times the national interests.
"We have no instructions or plans to call on him," said city Congress president Vilas Thakre. His mentor and seven term Congress MP from the city Vilas Muttemwar came out with a terse "no comment" when asked about the former President's visit, making it apparent he was not interested in meeting him. Interestingly, the ex-prez's official itinerary does not mention any other engagement in the city besides the RSS event during his leisurely visit.
A small team of three to four people from the RSS will receive him at the airport. It will comprise city unit head Rajesh Loya and officials like in-charge of the training camp. All eyes are on whether he visits the Smiriti Mandir, the memorial of RSS founder Keshav Baliram Hedgewar and formally pays obeisance there as it is located at the same venue.