Nagpur News.
With winds of Assembly elections in Maharashtra started blowing in right direction, the political atmosphere in Nagpur City, which consists of six Assembly constituencies, has started to blow hot and blow cold on ticket front. Every political party has gone abuzz and weighing pros and cons of ticket distribution regardless of swarms of seekers. No party has been left untouched by dilemma and head-scratching as aspirants outnumber in nightmarish proportions. Ticket distribution is turning out to be a nightmare for all the major parties.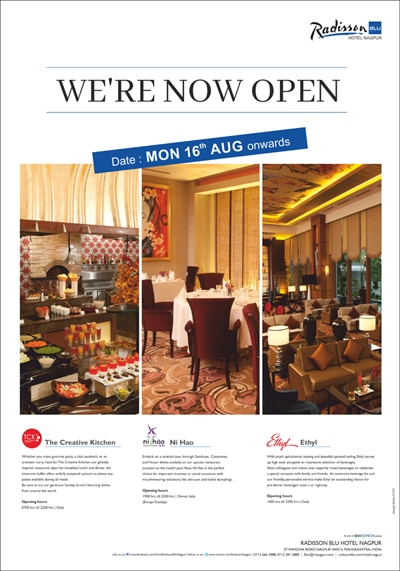 The Bharatiya Janata Party (BJP) leaders have put their heads down and making strategies, calculating equations, and coming clear for the tickets with facts and figures under their sleeves. But this time, RSS is likely to play a crucial role in handing over of tickets and this fact could upset the carts of many aspirants, both present MLAs and new faces. Out of six Nagpur City seats, BJP fields candidates in five while one seat is allotted to its partner Shiv Sena. But this time, the possibility of BJP contesting all the six seats cannot be ruled out if the sterling performance by the party in Lok Sabha is any indication.
According to sources, top RSS workers had scanned all the 12 Assembly constituencies in Nagpur District and have reportedly prepared a list of candidates, specifically the seats from where BJP won the last election. According to the RSS list, Krishna Khopde, present MLA from East Nagpur is likely to be retained. However, a change of face is on the anvil in West Nagpur and Central Nagpur constituencies. The RSS think-tank is also zeroing on former IFS officer Madhusudan Gavai for North Nagpur, Chhotu Bhoyar for South Nagpur and Devendra Fadnavis for South-West Nagpur seat again. But a top BJP leader has reportedly made up his mind to retain Sudhakar Deshmukh from West Nagpur and field Pravin Datke or Girish Vyas from Central Nagpur, Sandeep Gavai or Sandeep Jadhav from North Nagpur constituency, said the sources. Surprisingly, daughter-in-law of Nasikrao Tirpude and former NMC officer Jambhulkar are also reportedly trying to jump into the fray from North Nagpur constituency on BJP ticket.
However, both RSS and BJP, this time, are determined and making all out efforts to pocket the North Nagpur seat that has been eluding them since the past many elections.
The present equation of 12 seats in Nagpur District is as follows:
• Six seats are in Nagpur City and six seats in Nagpur Rural
• Congress contests 10 seats while its ally NCP contests 2 seats
• BJP fields its candidates in 9 constituencies and Shiv Sena in 3.
• The constituencies in Nagpur City are North Nagpur, South Nagpur, East Nagpur, West Nagpur, South-West Nagpur, and Central Nagpur.
• Seats in Nagpur Rural are Kamptee, Ramtek, Katol, Saoner, Hingna and Umred.