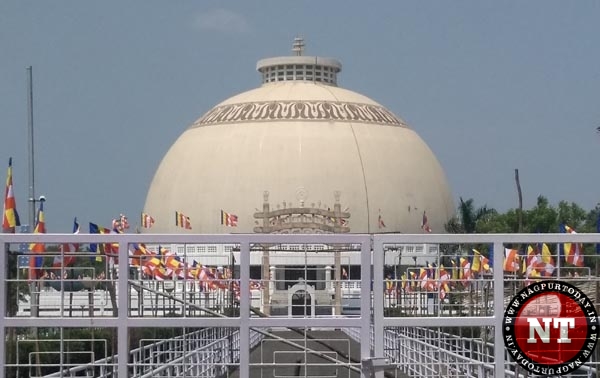 Mumbai: The Maharashtra government has sanctioned Rs 40 crore for development of Deekshabhoomi in Nagpur, where Dr B R Ambedkar converted to Buddhism with lakhs of his followers.
Social Justice Minister Rajkumar Badole today said the government has also sanctioned funds for various other works including development of Dragon Palace Temple in Nagpur.
Rs 40 crore have been sanctioned for development works at Deekshabhoomi and Rs 15 crore for works at Dragon Palace Temple, a Buddhist shrine in Kamptee area, he said.
In addition, Rs 11.12 crore were sanctioned for the construction of Sant Rohidas Bhavan in Parel, Mumbai, Rs 8.1 crore for the construction of Bharat Ratna Dr Babasaheb Ambedkar Multipurpose Social and Cultural Center in Thane district, and a grant of Rs 2.9 crore for non-government organisations (NGOs) has been approved, he said.
The Nagpur Metropolitan Region Development Authority (NMRDA) is the nodal agency for the development works at Deekshabhoomi and Dragon Palace Temple, he said.