RPF Personnel Saves Woman From Being Run Over by Train in Mumbai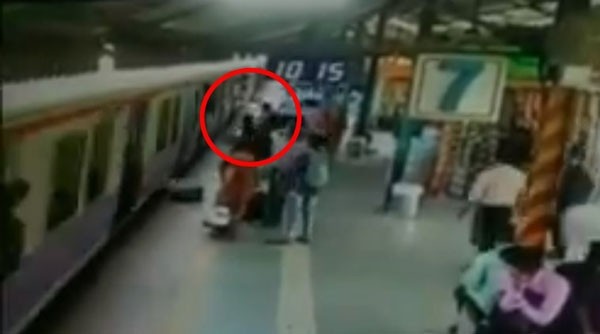 Mumbai: The Railway Protection Force (RPF) on Monday rescued a woman from being run over a local train in Mumbai. In the video, the passenger can be seen trying to deboard a Panvel-bound train at the Kurla Railway Station a little after 10 pm, when she slips and nearly falls between the train and the tracks. The RPF, along with other commuters on the platform, rush to prevent her from falling.
In a similar incident just last month, RPF personnel saved a woman from slipping under a train, while trying to board a moving train at the Mumbai Central Railway Station. Fortunately, the RPF was quick to react and managed to pull her out before she slipped between the tracks.