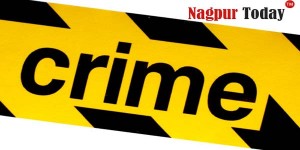 Nagpur News: Railway Protection Force (RPF) in Nagpur has arrested a youth for threatening 6 Mizoram girls and pressurizing them for not returning to their native places.
RPF sources informed that girls from Mizoram in the age group of 22-25 years, were brought to Nagpur about four months ago for working in a Beauty Spa Clinic in the city. The woman manager of spa along with her partner Jeet provided training to all the 6 girls about finer nuances of Spa.
After the training was over, the six girls reached Nagpur Railway Station with luggage in order to return to their native places in Mizoram. All the six girls were standing near Parcel Office on Platform No. 1 after purchasing tickets. The 25-year old Spa Manager Jeet, too, was standing with them. The Manager was threatening them not to go to Delhi and also not to talk on mobile phones.
At the same time, a passenger and a parcel employee spotted them in the heated exchange. Both the persons reported the matter to RPF personnel. They took the six girls and the Manager to their police station situated on platform No .1. The RPF personnel also inquired the girls whether they were exploited at the Spa however the girls denied any such advances.
The girls then left for Delhi by GT Express. However, the manager was detained by the RPF for further questioning in the matter.