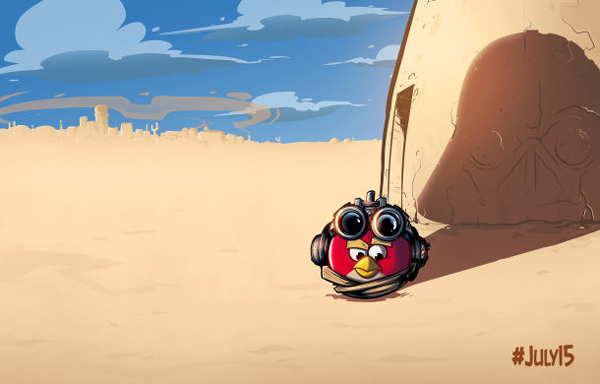 Angry Birds developer Rovio has revealed on its blog that an announcement about a brand new game will be made next Monday, July 15th.
The accompanying the teaser image (above), which pays homage to the very first teaser poster released for Star Wars Episode I: The Phantom Menace, strongly suggests the new game will be based on the prequel trilogy of Star Wars films.
"We're talking the biggest character line-up ever, awesome new powers, and maybe even a few surprises," promises Rovio. There are no further details.
The image clearly has a resemblance to Star Wars Episode 1, where the young Anakin Skywalker casts a similar shadow.
Adding to all the hype, the original Angry Birds: Star Wars game is now free to download for a limited period of time. You read it right, it's free play for a while now, if you are a Android user you can download the game from Google Play and if you are a iOS user you can download the game from Apps Store. Blackberry users can download the game from Blackberry app world.
Angry Birds: Star Wars was launched in November 8, 2012, first for Windows, iOS and Android devices, later also to Mac and BlackBerry. The game offered a lot of new features but stayed true to the already beloved gameplay. It was received with a positive critical reception amongst both fans and critics.