Nagpur: "The pet subject of former Mayor Prof Anil Sole took the shape of a mission. Another former Mayor Pravin Datke put the mission a step ahead heartily. Thousands of citizens joined the mission enthusiastically. Today, the River Cleaning Mission is a grand success. The success could be gauged from the fact that in the past three years, despite heavy rainfall, no river or nallah was flooded nor any area submerged. This is a major gain for the city of Nagpur," said the Mayor Nanda Jichkar.
Jichkar was speaking at a stakeholders' meeting called by Nagpur Municipal Corporation (NMC) on Friday. The participants in the meeting includ citizens, Non-Government Organisations (NGOs), corporates, and representatives of trade and industry bodies. NMC has undertaken cleaning of city's Nag river, Pili and Pora rivers from April 17.
Other dignitaries seated on the dais include Ruling Party Leader Sandeep Joshi, Municipal Commissioner Shravan Hardikar, Medical Services and Health Committee Chairman Manoj Chaple, BSP Group Leader Mohd Jamal, former Mayor Pravin Datke, Dharampeth Zone Chairperson Roopa Rai, Chief Engineer Ulhas Dabadwar and others.
"River cleaning is a big challenge, but we have to keep working to overcome it. However, in this regard, NMC faces financial constraints. Hence, we need support of the people in all forms –awareness creation, finance, sponsorship, and labour. Citizens need to be made aware about cleanliness, segregation of waste at source," said Jichkar while making concluding remarks after the discussion. She also informed the audience about Rs 1,294 crore project proposed for riverfront development.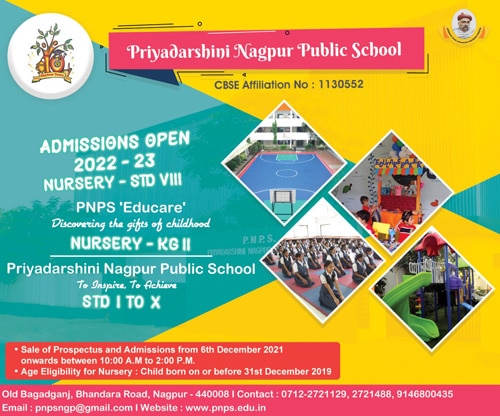 Pravin Datke, former Mayor, who had led the simultaneous cleaning drive of Nag, Pili, and Pora rivers last year, also addressed the stakeholders. He said that plans were afoot to make Nagpur the first city in the country to treat 100 percent sewage generated in the city, and also to connect to sewage treatment plants all the sewer and trunk lines.

Other prominent personalities present on the occasion include Kailash Jogani of Nagpur Chamber of Commerce, Leena Budhe of Centre for Sustainable Development, Nilesh Agrawal of Akhil Vishwa Gayatri Pariwar, Kaustav Chatterjee and Surbhi Jaiswal of Green Vigil Foundation, Baba Deshpande, Shyam Joshi, Khushnoor Chugh of Rotary Club, Dr Rajkumar Khapekar of Sindhu Mahavidyalaya, Jaiprakash Parekh, Vishwas Sahasrabhojanee, Kirti Mangrulkar, Satish Raipure, Datta Shirke, Vijay Marodkar, J P Sharma and Tejinder Singh Renu of Vidarbha Taxpayers' Association, Devendra Parakh of VED Council, Vijay Naidu of NMC Contractors' Association, and representatives of CREDAI, Ecological Society, Green and Clean Foundation, Rashtra Nirman Sanghatan, Orange City Water and others.