Nagpur News: "Isn't it kind of silly to think that tearing someone else down builds you up?"
The uprising of multifaceted and ambitious Vikas Thakre, a right hand man of Nagpur MP Vilas Muttemwar, by leaps and bounds, has really made him proud with head high and shoulders broad. But at the same time, Vikas Thakre has turned an envy of his rivals within the Congress set up.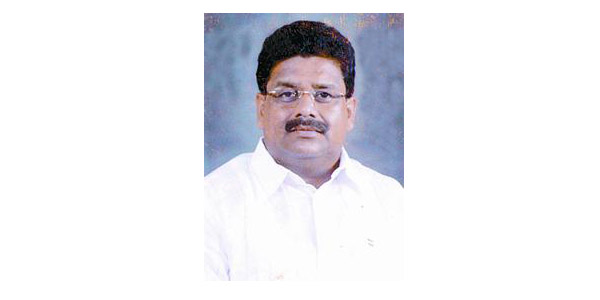 From a humble beginning of hardcore Congress worker, Thakre climbed the ladder of success step by step, of course with hard work and loyalty. First the President of Vidarbha Youth Congress, then NMC Corporator, then Mayor after Congress captured the NMC in the civic elections, and now Opposition Leader in NMC. Similarly, in religious field, entire Nagpur citizens see Vikas Thakre a devout of Maa Durga and, this image is unassailable. Politics stands nowhere near this image of Vikas. Year after year, the Abhyankar Nagar Durga Mahotsav achieved the peak of devotion under the devout of Maa Durga.
The high-profile Congress leader must have been asking himself only the one aspect. What went wrong during the 2009 Assembly elections when he lost the South-West Nagpur seat to BJP. Nothing was wrong with Vikas Thakre. The envious rivals within party threw their might against him and ensured his defeat just to derive sadistic pleasure. This defeat hurt him and his "Political Guru" Vilas Muttemwar the most. However, Vikas Thakre emerged "winner" on two fronts in the Assembly elections: First, he dared to fight the constituency, a fortress of BJP, whereas several top leaders hid their faces, and secondly, Vikas forced the BJP run for every penny to ensure win for party thus fighting the poll battle like a warrior.
The Nagpur MP Vilas Muttemwar, too, remembers his "Shishya" Vikas, in any activity, it may be polls, agitations, different functions and thus fuelling the anger and jealousy of Thakre's rivals. However, there are not only rivals but also thousands of supporters and well-wishers. This positive aspect could be proved by the fact that the Congress heavyweight Vikas ensured his 12-15 close aides get tickets for NMC polls and most of them emerged winners, too.
Every success of Vikas Thakre has been triggering more and more envious rivals, silently working against him and struggling to put roadblocks on the success path of Vikas. But as his name Vikas suggests prosperity, progress, development, it is beyond doubts that Vikas will march towards success in every field.
The candidature of Vilas Muttemwar for the upcoming Lok Sabha elections is a 99 per cent certainty. And this time, too, Vikas Thakre will not leave no stone unturned for his Guru's victory. The Congress voters would witness Vikas and his supporters in thousands striving hard and throwing their weight behind Muttemwar's victory. But Vikas would have to work against many odds the main being the rivals within party who have got activated to foil victory of Muttemwar and subsequently to water down Vikas Thakre's great efforts.
Former BJP National President Nitin Gadkari would almost be the BJP candidate for the Nagpur seat and he had already started preparing poll strategies and many of them have been implemented on party, organization levels. Most importantly, Gadkari is receiving massive support from other party leaders and supporters, of course, facing might of rivals within the party, too. On the other hand, Vilas Muttemwar is facing only odds and odds with voice of support from few top leaders and supporters. But Muttemwar is a fighter and has emerged winner several times despite facing umpteen hurdles. And Vikas standing by his side, Muttemwar would not be worrying of odd factor.
Moreover, reports have been taking rounds and rounds that Vikas may be made Nagpur City Congress Committee President. And if Vikas is saddled with job, it will certainly help Muttemwar and Congress organization. However, on the other hand, the rivals of Vikas Thakre see the situation red for Vikas and are wishing "wholeheartedly" it happens in order to crush Vikas Thakre political ambitions and also shatter his future dream.