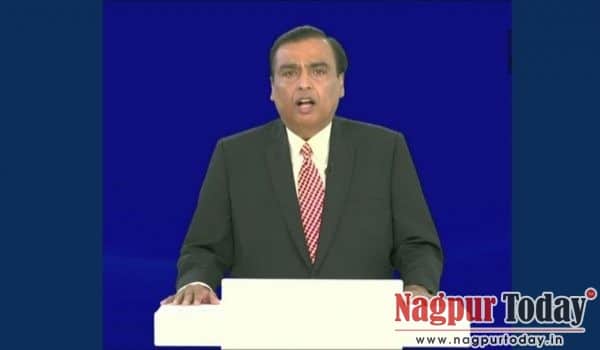 RIL Chairman Mukesh Ambani on Thursday announced an ultra affordable 4G smartphone named JioPhone Next under the Jio, Google partnership. Making a huge statement, Google CEO Sundar Pichai also addressed the Reliance AGM after Ambani about the new smartphone, jointly developed by teams at RIL and Google. "It is built for India and it will open up new possibilities for millions of new users who will experience the internet for the very first time," Pichai said.
JioPhone Next will be launched in the Indian market on September 10, on the occasion of Ganesh Chaturthi. However, clarity is yet to emerge on the price range.
Ambani said JioPhone Next will be a full featured smartphone, supporting the entire suite of applications from both Google and Jio, as well as the Android PlayStore, through which users will have access to all Android apps.
The smartphones will be powered by an optimised version of the Android operating system, jointly developed by Jio and Google, especially for the Indian market.
While being ultra-affordable, JioPhone Next will have features like voice assistant automatic read-aloud of screen text, language translation, and smart camera with augmented reality filters, among others.
"And as you have come to expect from Jio, it is my promise that JioPhone Next will be by far the most affordable smartphone not just in India, but globally," added Ambani.
Ambani also announced a further collaboration with a new 5G partnership between Google Cloud and Jio. As part of this collaboration, Reliance will shift its core retail businesses to Google Cloud's infrastructure. "They will be able take advantage of Google's AI and machine learning, e-commerce, and demand forecasting offerings. Harnessing the reliability and performance of Google Cloud will enable these businesses to scale up as needed to respond to customer demand," Pichai explained.
Last year, as a part of the investment from Google in Jio Platforms, the two also entered into a commercial agreement to jointly develop an entry level affordable smartphone with optimisations to the Android operating system and the Play Store.
Google LLC had also invested Rs 33,737 crore or $4.5 billion to pick up a 7.73 per cent stake in Reliance's digital arm Jio Platforms. The US tech giant had said it will be investing Rs 75,000 crore or $10 billion into India via equity infusion and partnerships over the next 5-7 years. The investment in Jio had covered almost half of its commitment through Google for the India Digitization Fund of $10 billion.