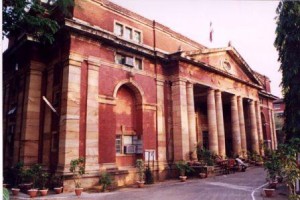 Nagpur News: Nagpur University has been in disrepute for its pass percentage in different streams for many years. The latest in the series of hindrances to a smooth education for NU students was the delay in results of revaluation papers for BE (Bachelor of Engineering) students in some city colleges, which prevented them from getting admitted to the Final Year.
A group of BE students from a few city colleges met with Vice Chancellor Vilas Sapkal on Thursday to discuss the issue. The students had given their revaluation exam for a second semester paper, along with their sixth semester exams. The results for the revaluation papers were expected at the same time as the regular sixth semester results, and the students had high hopes of securing the passing marks required to gain admission to the seventh semester i.e. Final Year.
The results, however, arrived much later, in the first week of October, long after the last date for submission of admission forms in early September. Students across city colleges, thus, were denied admissions to the Final Year due to lax University functioning.
Vilas Sapkal met with a few students on Thursday evening, and said that he would look into the matter. The students are to meet him again on Saturday, 20th October.
-Meghna Majumdar